The nation's capital is beautiful in November. Leaves have changed their color, and the city is full of possibilities! One fun, relatively new holiday is Friendsgiving, a time to celebrate friendship right before celebrating family! Friendsgiving is officially on November 18th this year, but you can celebrate it any day that works for you and your squad.
Get a large group of friends out to celebrate the joy of friendship and the thankful feeling of the season with bike rentals, guided tours, and more in Washington DC. Unlimited Biking can help you plan a creative outing with those special people who make life a little more exciting.
For groups 15 or more, take advantage of our special group discounts on our high-quality Cannondale rental bikes and expert-guided tours around Washington DC
Here are some of our favorite ways to celebrate Friendsgiving:
Explore the food
Washington DC is a melting pot, and this means there are a lot of international food options out there! Bike around the city, then take a break at one of these great restaurants:
Museums, monuments, and music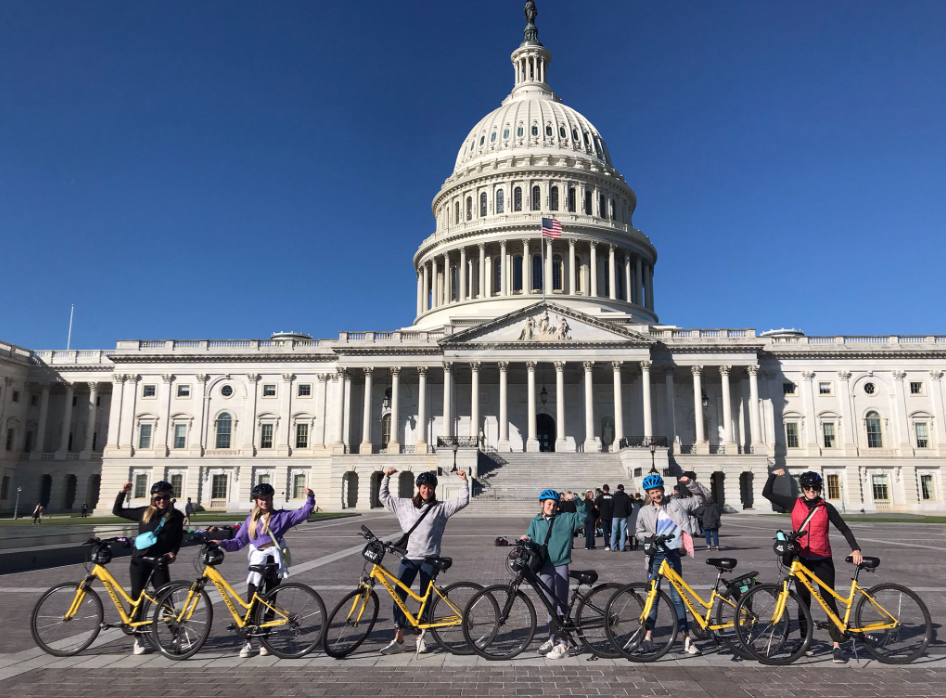 Washington DC has some of the best museums in the world. The monuments in the area are rich with historical significance. If your friend groups are more on the quiet side, these might be the best options for you.
More from Unlimited Biking
Unlimited Biking offers many activities for your friend group! Check out our favorite Friendsgiving activities:
Take a Segway Tour! Segways are an incredible and unique way to see the city. Let our knowledgeable guides show you around the nation's capital.
Rent rollerblades with your friends and make memories that will last a lifetime!
Check out Mount Vernon! You can visit the estate of George Washington. With Unlimited Biking, you get a full-day bike rental and discounted admission to our first president's historic home. Learn more about our package here.
Plan Your Friendsgiving Festivities Today
Unlimited Biking can arrange private, custom tours to entertain everyone in your group this friendsgiving. We are open 365 days a year at our 998 Maine Avenue location! Give us a call at 202-842-2453 or email us at [email protected].