One of our most popular offerings is admission to Mount Vernon with a full-day bike rental. The home of George Washington, Mount Vernon, has been open to the public since 1860. Each year, the estate welcomes over a million visitors to tour the grounds, see where the first president lived, and see his and Martha Washinton's tombs. Explore the nearly 500 acres of preserved property.
You can either depart from our Alexandria location at 421 King St or from our DC location at 998 Maine Ave. From our Virginia location, it is about a 6-mile ride to Mt. Vernon and takes approximately an hour depending on the speed of the riders. From our Washington DC location, Mount Vernon is about 18 miles away and will take approximately an hour and a half to two hours depending on the speed of the riders.
What's included
When you book through Unlimited Biking, you get admission to Mount Vernon at a discounted rate and an all-day bike rental. If you would like to leave your bikes at Mount Vernon and Uber or Taxi back, you will be able to do that! Just let us know and we will pick the bikes up for you. If you decide to bike back along the trail, we can accommodate that as well.
What Bikes We Offer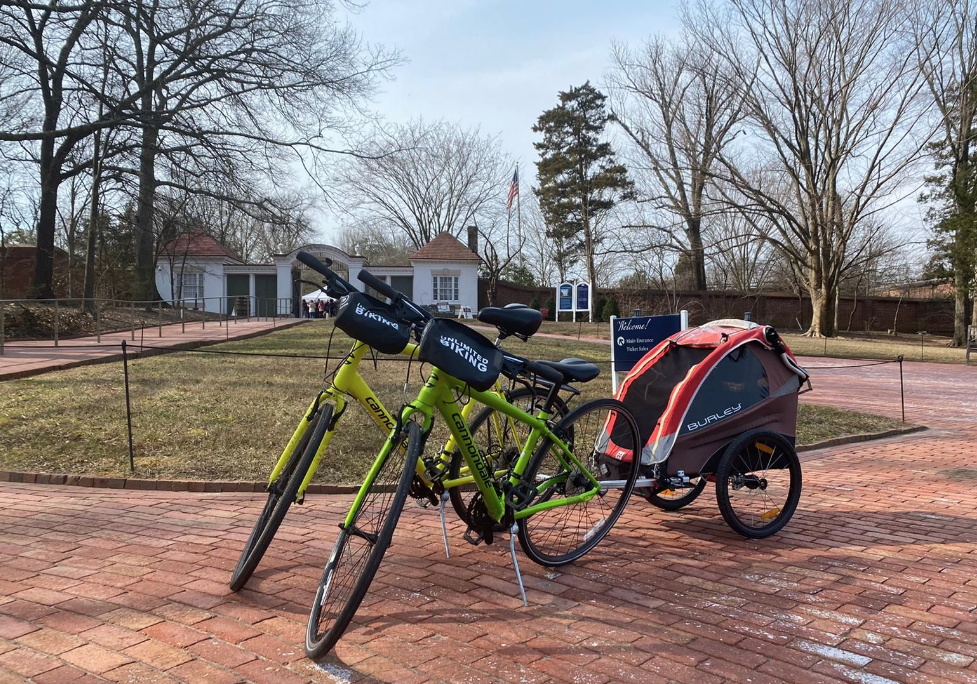 For the Mount Vernon route, you can rent our hybrid or electric bikes. Hybrid bikes are hybrids between comfort and performance. They function like standard bikes with gear shifts and come in step-through and straight frame models. With our hybrid bikes, you can also use attachments for younger children.
Our trailer (pictured above) is great for children over 12 months old. It allows them to follow along behind you securely. For older children who are not comfortable riding a bike alone, we also offer tagalongs. This attachment functions like a tandem bike where the adult is steering and pedaling while the child pedals. Our electric bikes are Cannondale NEO Quick models. They are pedal-assist, so you are still riding your bike, but you get a little extra speed for your effort. Riders must be at least 16 years old to ride our electric bikes. For a full rundown of all bikes and rentals offered by Unlimited Biking, click here.
Boat Tour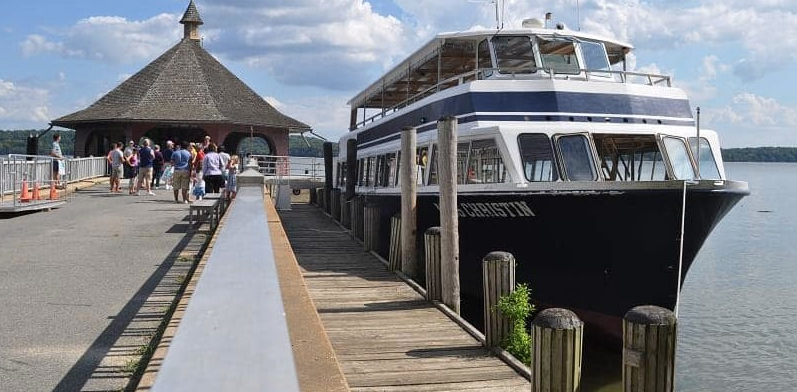 From late May to the end of September, you can book a bike rental to Mount Vernon with admission and a boat tour back to Alexandria. This is one of our most popular attractions! It's a perfect family outing or fun date for tourists and locals. The price is $79 for this package. The boat leaves Mount Vernon at 2 pm, so to get your money's worth, we recommend arriving at Unlimited Biking between 9 and 10 am.
If you have any questions or are ready to book, give us a call at (212)-749-4444 or email us at [email protected].