Unlimited Biking offers bike tours of San Francisco! This iconic city has an intriguing history and important landmarks. Our professional tour guides will give you a breakdown of the most important areas. The best way to see San Francisco is on bike!
When?
We offer three tours of San Francisco: Golden Gate Bridge tour, Golden Gate Park tour, and the Highlights of San Francisco tour!
Our three-hour Golden Gate Bridge tour departs from our Wharf location at 10AM.
The four hour highlights tour leaves from our Wharf location at 9:30AM.
The two-hour Golden Gate Park tour leaves from our Haight Street location leaves at 2PM.
Where?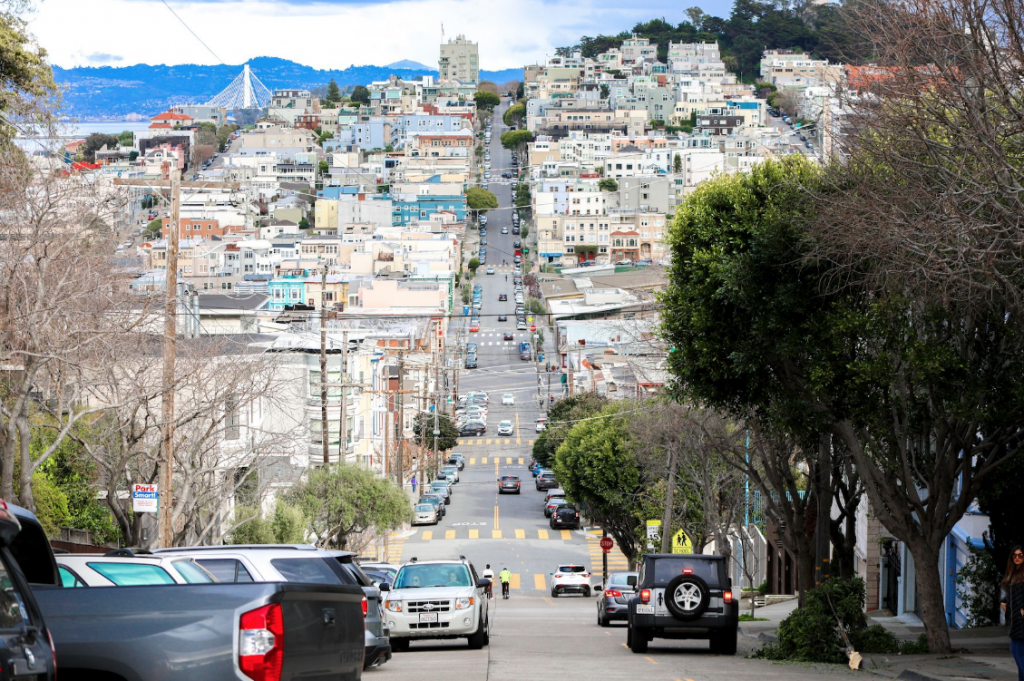 We have two locations: 1792 Haight Street and 757 Beach Street. All you need to bring is a valid ID and credit card. We will size you for your bikes and provide you with a helmet. Helmets are required for anyone under the age of twenty-one and optional for anyone twenty-one and older. After everyone is situated on their bikes, our tour guides will take you out!
Do you need to be skilled?
Our bike tours are not strenuous. The route is relatively flat, and you will ride for a short while at a time before stopping and learning some history and seeing the beautiful architecture of San Francisco.
What if I can't ride a bike at all?
Unlimited Biking offers rollerblade rentals at our Golden Gate Park location! Unfortunately, these are not an option for our tours, but we would love to provide you with this 24-hour rental for $25.
Can I use an ebike on a tour?
If you would like, you can upgrade to electric bikes for the duration of the tour. It is an additional $10 to $24 fee for the upgrade. Our ebikes are pedal assist, so you are still riding a bike, but you get more speed for your effort. Please note: we cannot guarantee that anyone else will be on an ebike for the tour, so you might have to go slower than you would like to stick with the rest of the group. To ride an ebike, you must be at least 16 years of age.
Can kids join?
Kids are welcome to join our tours! They can ride their own bike independently. Alternatively, in San Francisco, we do allow children to ride with attachments to adult bikes. They can either use our tag-a-longs, which function like tandem bikes or they can use our double trailers, which follow behind the adult bike with the child secured inside. Children are required to wear helmets.
What do you see?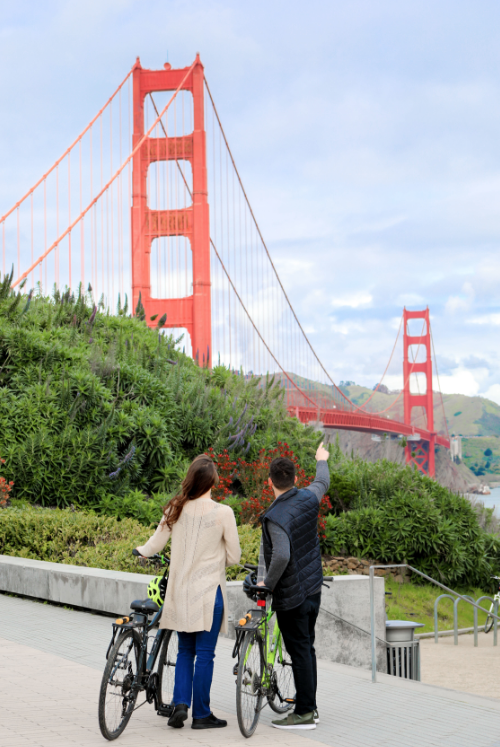 The Golden Gate Bridge tour will take you across the iconic bridge and into Sausalito!
On the Golden Gate Park tour, you will see: The Japanese Tea Garden, California Academy of the Sciences, Conservatory of Flowers, Bison Paddock, and more!
On the Highlights of San Francisco Tour, you will see: Haight-Asbury, Ghirardelli Square, Alamo Square, the Mission, and more!
How much does a tour cost?
Our Golden Gate Bike Tour is $55 for adults and $50 for children (under 13).
The Golden Gate Park Tour is $45 for adults and $40 for children.
The Highlights of San Francisco Tour is $64 for adults and $54 for children.
What if I have a Pass?
You can use the GoCity Pass to book one of our tours. However, you cannot make a reservation online with this pass. You have to come into our store physically before the day of the tour. If you bring the pass in on the day of the tour, we cannot guarantee it will be running. We only run our tours when we have prior reservations.
Can I do a Private Tour?
Yes! Booking a private tour gives you flexibility and the tour is more intimate with just you and your family or friends. We can operate these tours at any time during our store hours, and you can personalize the tour to see the sites you are most interested in. Prices vary for private tours depending on how long you want to go and how many people are in your party.
Can I take pictures?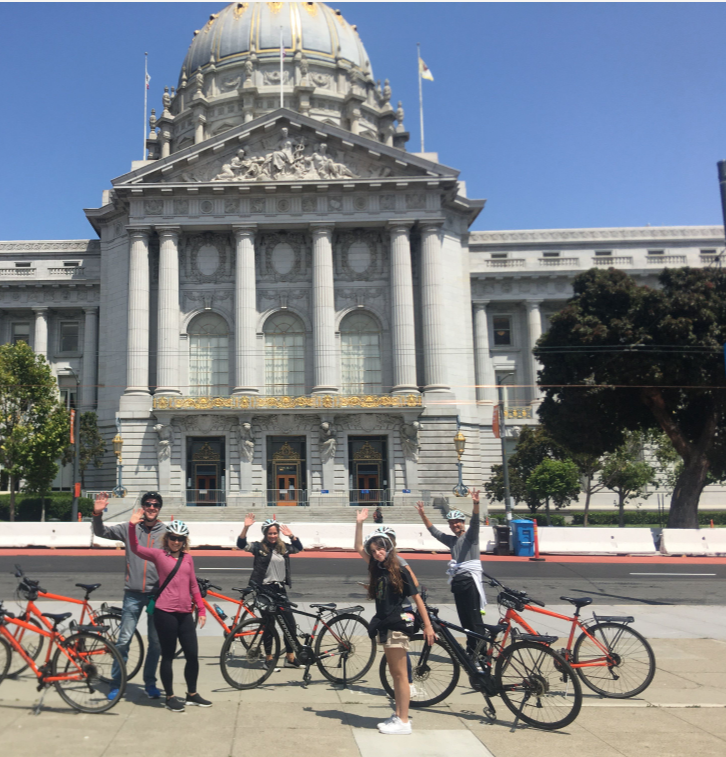 Of course! San Francisco is gorgeous. Our tour guides know that guests want to take photos and they are happy to give you the time to do that at each stop. They will take the photos for you as well!
Ready to book your tour of San Francisco?
Give us a call at 212-749-4444 for 10% off or email us at [email protected]. If you would rather do a rental and self-guided tour, check out the rentals we offer here. For more information on San Francisco, see here.