I'm not sure if anyone else can relate, but when I moved to New York City, the first thing I did was google where famous fictional characters had lived to see how far they were from my apartment. We meet a lot of tourists at Unlimited Biking, and they often want to visit places they've seen in their favorite movies and tv shows. With that in mind, we thought we could show you how to bike to all of these iconic New York locations!
Take a daylong bike rental around Manhattan and see these famous spots featured in movies and TV! Manhattan is full of history and beautiful buildings! Unlimited Biking will provide you with a complimentary helmet and bike lock, so you can be safe and secure as you navigate the scenes of some of your favorite movies.
Elf (2003)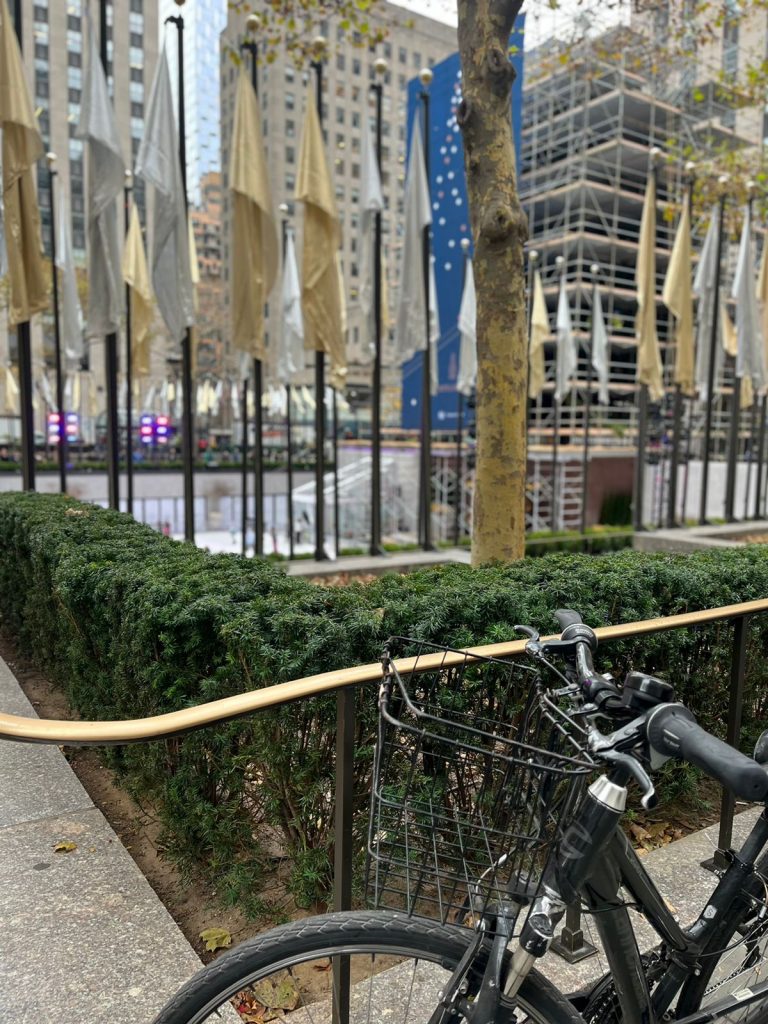 Elf was an instant classic when it came out. Will Ferrell plays a human raised by elves who heads to New York City to find his birth parents and finds love along the way. During his madcap adventures, he stops by the iconic Rockefeller Center. Famous for shows like Saturday Night Live and 30Rock, this building is all over our media.
The Avengers (2012)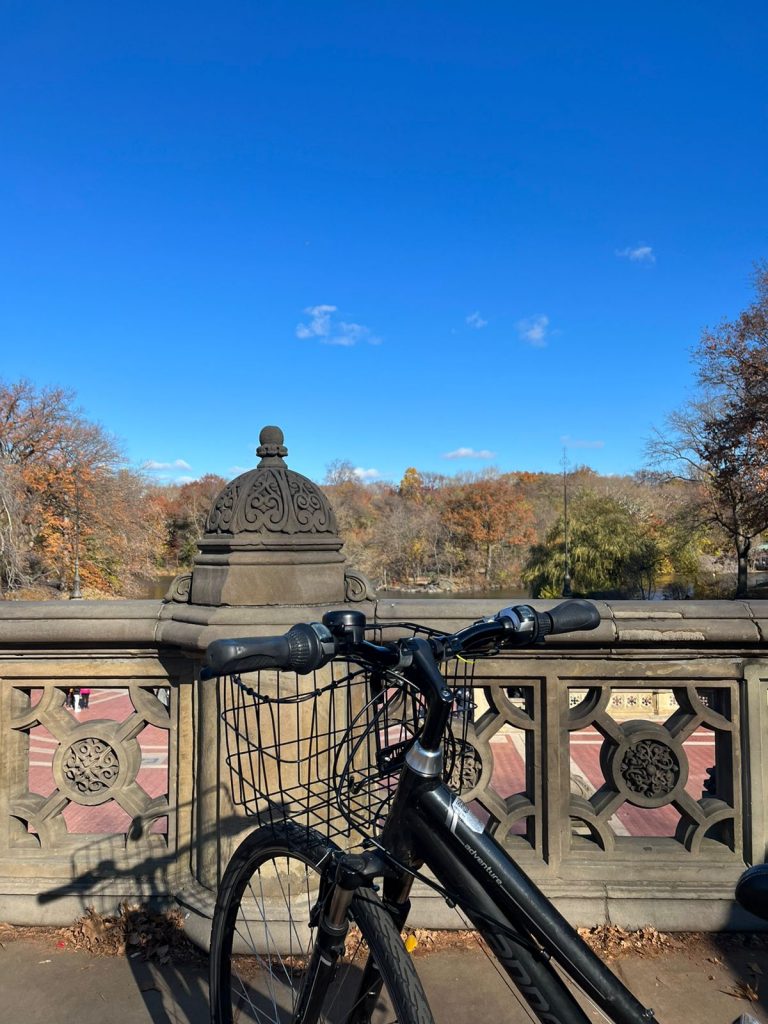 The Avengers created the most financially successful franchise of all time. They all meet up in Central Park to see Thor returning to Asgard. Central Park is the oldest public park in America. The scene specifically takes place at Bethesda Terrace, a beautiful spot in the park to explore. Take a bike tour of Central Park and visit this location and many others!
Breakfast at Tiffany's (1961)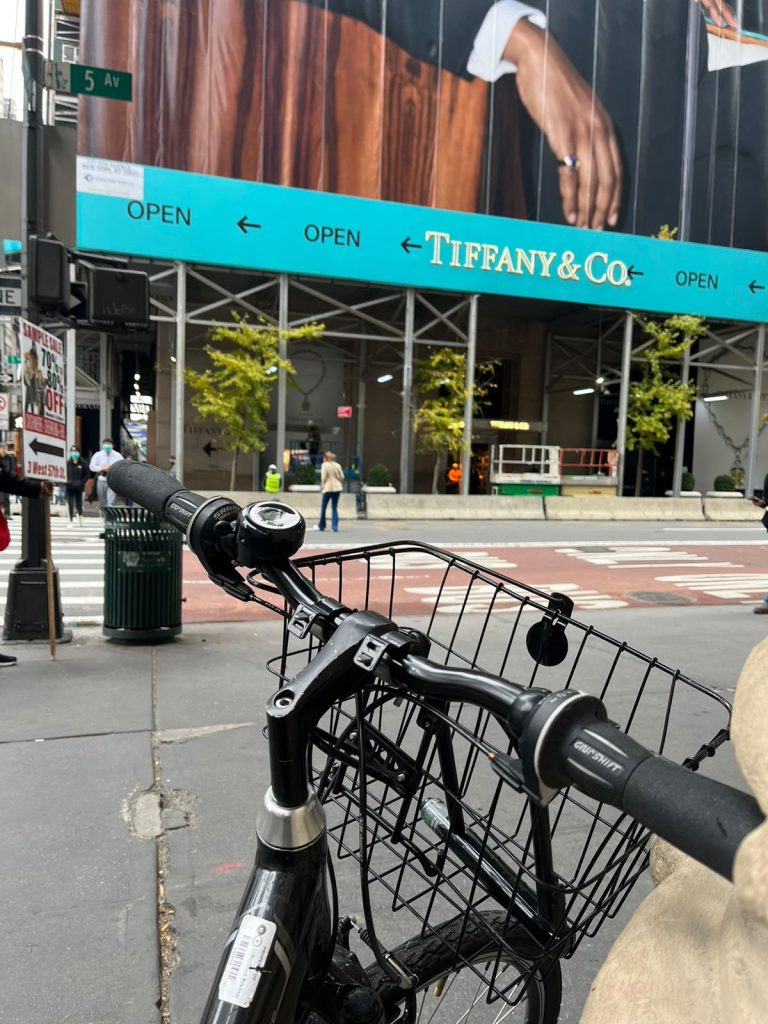 Breakfast at Tiffany's is a classic movie based on Truman Capote's novel of the same name. Despite the offensive portrayals in the film, Audrey Hepburn's character Holly Golightly is a style icon. Her trip to Tiffany & Co while wearing pearls and eating a pastry is instantly recognizable. You can take a bike trip to this beautiful shop and enjoy the beautiful jewelry for yourself.
Sex and the City (1998-2004)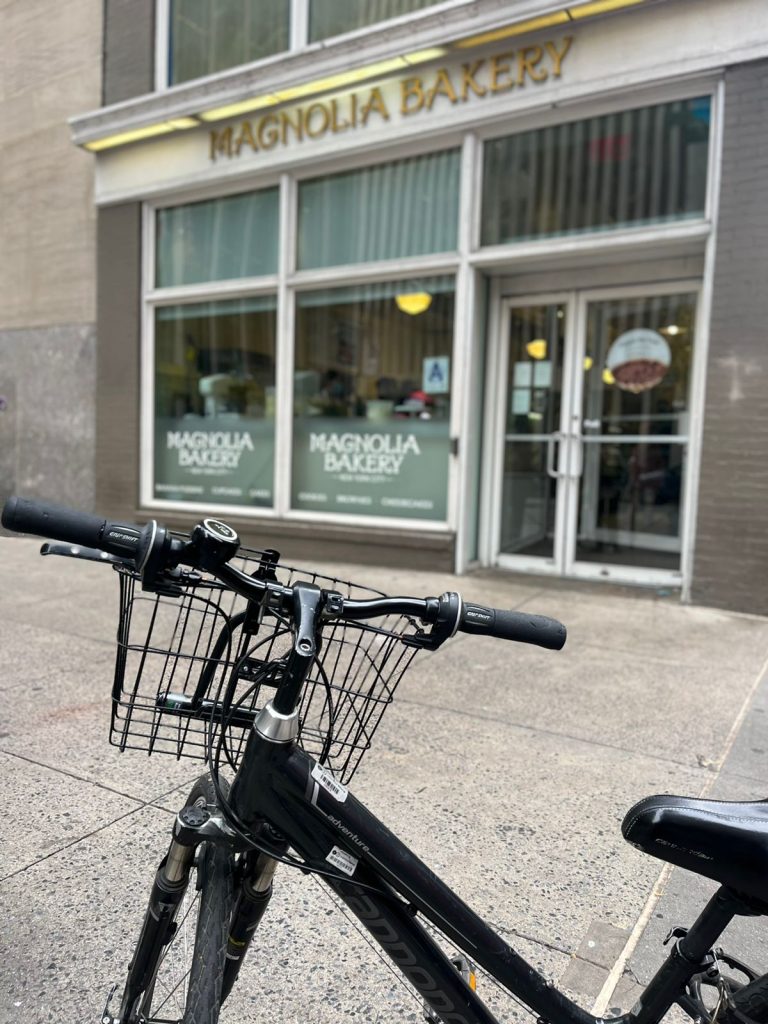 Sex and the City was a groundbreaking show about four best friends navigating the tricky romantic entanglements of their 30s. They travel across Manhattan in this show and sometimes stop off in Brooklyn. Though they end up in almost every area of the city, they stop off at Magnolia Bakery, a wonderful local business famous for its confections. This is a perfect stop-off point during your bike ride for a perfect treat.
King Kong (1933)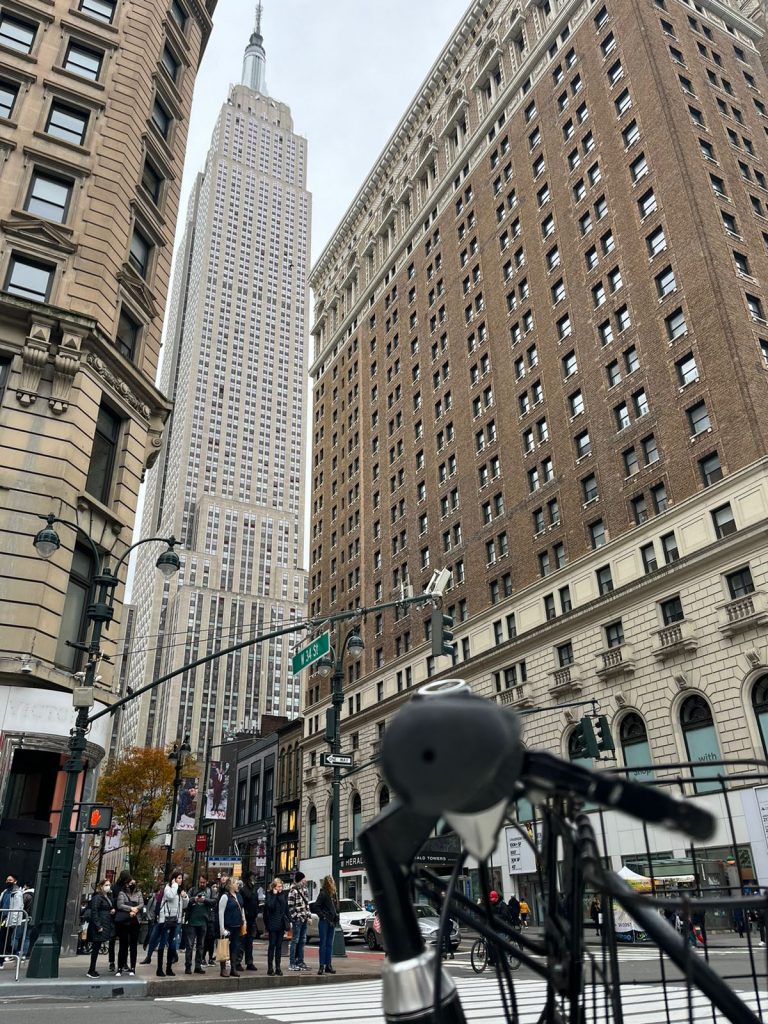 The Empire State Building is an incredibly famous building. Probably the most iconic image of the Empire State Building is King Kong scaling to the top of the building, woman in hand, while he fights off the attack of helicopters! You're probably not going to see that happen when you visit Manhattan, but this building is still worth seeing. The sheer size of the Empire State Building is hard to imagine without seeing it in person. You can take a tour to the top of the building to get an up close view of New York's skyline.
Home Alone 2: Lost in New York (1992)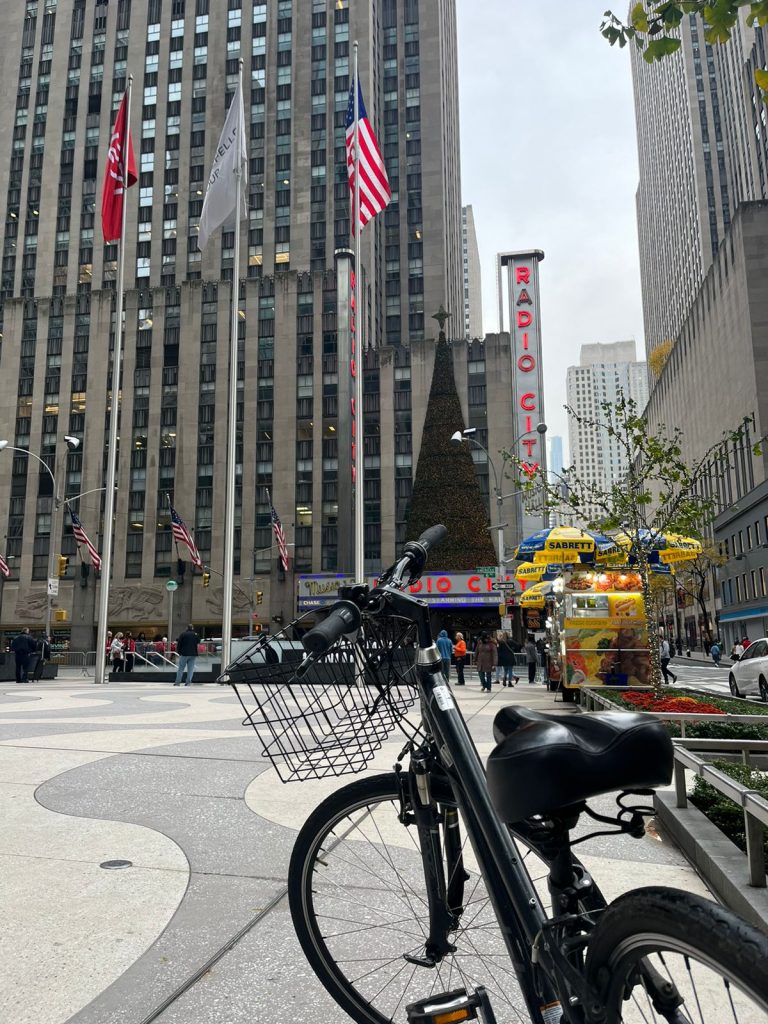 Home Alone 2: Lost in New York sees Kevin McCallister enjoying the splendor of the Plaza while fighting off determined robbers once again. Though he sees much of the city in this film, one of the best scenes features him exploring the city with his camera when he happens upon Radio City Music Hall. This location is home to the Rockettes as well as many fun and exciting acts year round.
Night at the Museum (2006)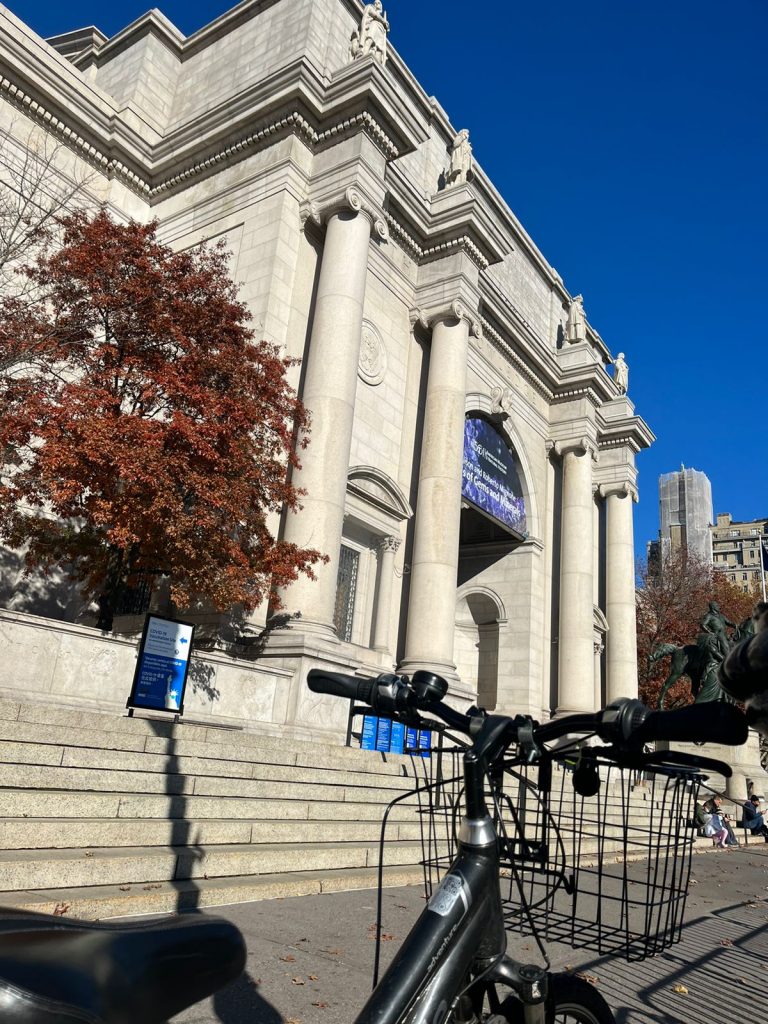 Ben Stiller stars in this movie about a security guard at The Natural History Museum who interacts with the exhibits as they come to life at night. The comedy explores history and friendship in an exciting new way that gives a great look at the museum. Many tourists like to spend a day biking to this museum, locking their bikes outside, and spending a day viewing the wonders of the world.
Gossip Girl (2007 -2012)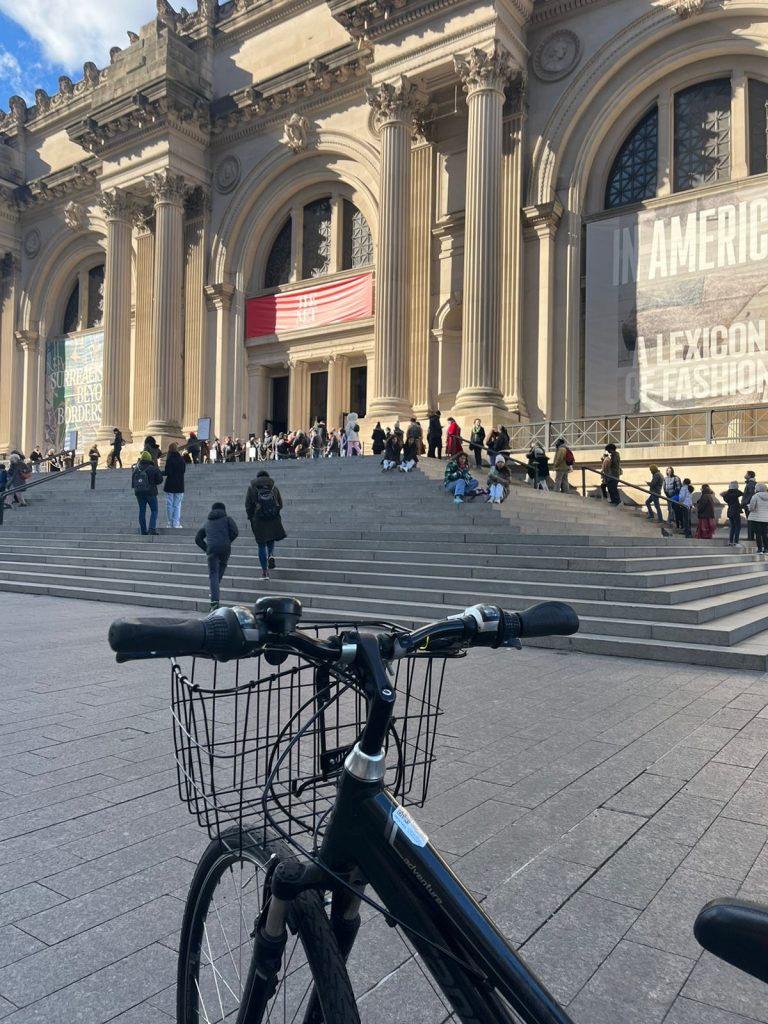 Gossip Girl is a classic at this point. With the new reboot and the original series streaming, the show has gained a new audience of devoted fans. Famously, in the pilot episode and beyond, Blair meets her friends on the steps of the Metropolitan Museum in New York City's Upper East Side. They go there for lunch and to catch up. The steps have become a popular spot for fans of the show to take pictures with their friends. The building is one of the best museums in the world and is famous for hosting the high-fashion Met Gala annually.
To learn more about Unlimited Biking, visit our website. Give us a call at 212-749-4444 for 10% off your rental or tour. Email us at [email protected] for more information.