The Chinese New Year is on February 1st, 2022. The Chinese New Year follows the lunisolar Chinese calendar and is marked by the new moon which occurs on February 1st this year. The best place to experience an authentic Chinese celebration of the New Year in America is Manhattan's Chinatown. Located between the Brooklyn Bridge and the Williamsburg Bridge in Lower Manhattan, this neighborhood is home to very special people, shops, and restaurants. Rent a bike from Unlimited Biking's Brooklyn Bridge location at 38 Park Row and explore Chinatown during this festive time of year!
A brief history of Chinatown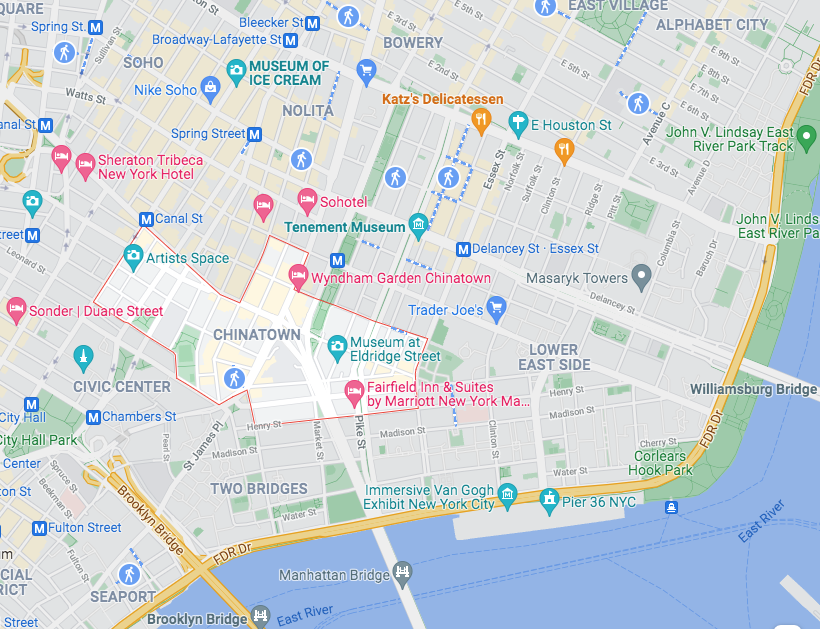 Chinatown is a neighborhood comprised primarily of Chinese Americans. This ethnic enclave's beginning has been debatably attributed to a single man, cigar seller Ah Ken. Ah Ken immigrated to Manhattan in the 1850s, and may have assisted other Chinese immigrants as the landlord of a boarding house.
Chinese immigrants faced enormous challenges. The Page Act of 1875 banned Chinese women from migrating to the United States, causing a stark difference in the number of male and female inhabitants of Chinatown according to censuses from the period. The Chinese Exclusion Act was signed into law in 1882 and prohibited Chinese laborers from immigrating to the United States until its repeal in 1943. Chinatown was run by duelling gangs who could help or harm new arrivals to the area. With more lenient US immigration laws in the mid-twentieth century came an influx of new Chinese immigrants from new areas of China.
While early immigrants to the area were largely Cantonese, the new arrivals were Fuzhou immigrants. The 1990s saw more Chinese immigrants and the steady rise of housing prices. However, in recent years Manhattan's Chinatown has faced gentrification and many Chinese American residents are moving to different ethnic enclaves like Brooklyn's Chinatown. Still, this area is brimming with Chinese culture and is a great place to visit during the Chinese New Year.
Celebrating the Chinese New Year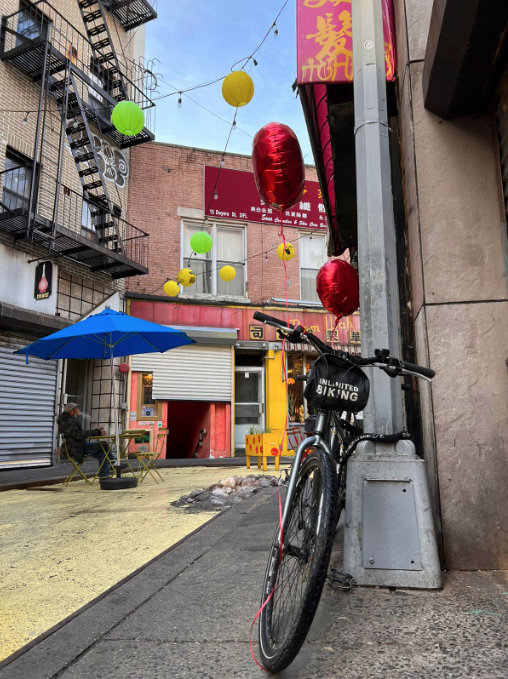 You can bike to Chinatown at any time, but it is especially festive during the Chinese New Year! Each year is associated with an animal from the Chinese zodiac and 2022 is the year of the tiger. Before the Chinese New Year, give your house or apartment a good clean to cleanse your surroundings for the upcoming year. Red is the traditional color of the Lunar New Year. It is a color that wards off negativity and welcomes prosperity. The Chinese New Year is not much different than other holidays. It is an opportunity to spend time with family, eat good food, and celebrate life. We could all use more opportunities like that.
There will be a parade on February 6th you do not want to miss! In addition, there is a festival on February 12th. You'll see fireworks, lion and dragon dances, and paper lanterns. This is a great time to immerse yourself respectfully in the Chinese culture while supporting local businesses. Many of these stores and restaurants have been devastated by the Coronavirus. Buying from Chinese businesses is a great way to help them stay afloat as we all try to recover from Covid.
The food really can't be beat. Walk into any restaurant and you will receive authentic and delicious Chinese delicacies from dumplings to pork buns to wontons and more! For the Chinese New Year, you should eat fish, dumplings, and niango. Celebrate the year of the tiger with paper lanterns and sparklers!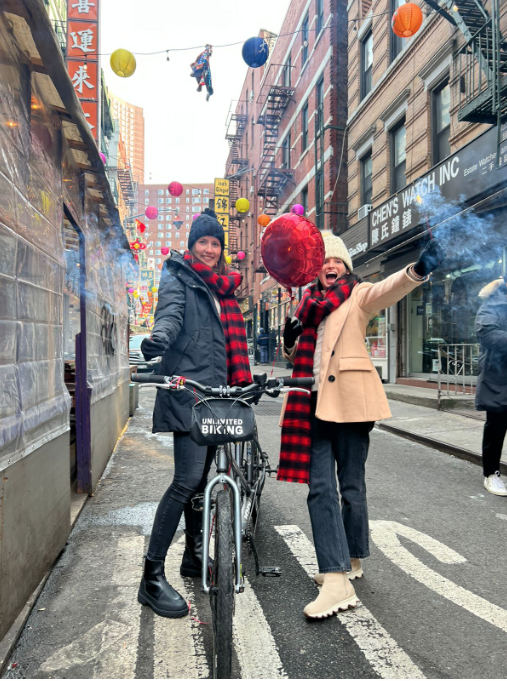 To learn more about Unlimited Biking, visit our website here. Give us a call at 212-749-4444 to receive 10% off your rental or tour. Questions? Email us at [email protected]