Unlimited Biking offers bike tours of Washington DC. The Nation's capital has an intriguing history and important landmarks. Our professional tour guides will give you a breakdown of the most important .
When?
We offer tours of Washington DC year round.
Between April 1st and October 31st, our Monuments and Memorials tour runs at 10AM, 2:30PM, and 6:30PM.
From November 1st to March 31st, our Monuments and Memorials tour runs at 10AM and 4:30PM.
Our Best of Capitol Hill Bike Tours run at 12PM and 3PM from April 1st to October 31st and at 2PM from November 1st to March 31st. We also offer Segway tours.
Where?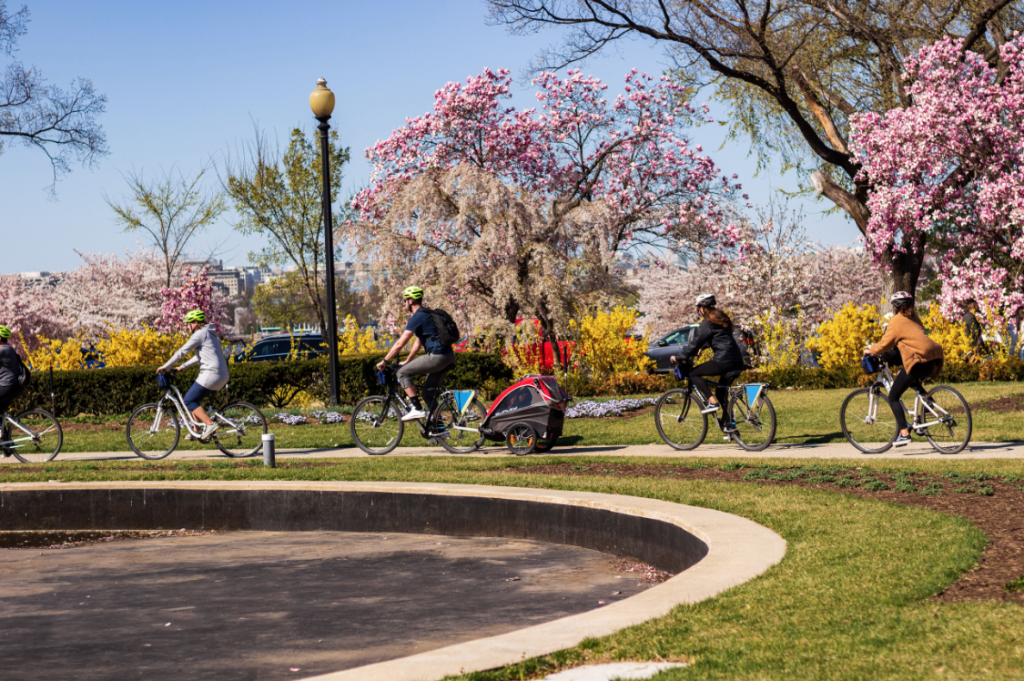 Our Washington DC Tours all depart from our location near the Wharf at 998 Maine Avenue. All you need to bring is a valid ID and credit card. We will size you for your bikes and provide you with a helmet. Helmets are required for anyone under the age of twenty-one and optional for anyone twenty-one and older. After everyone is situated on their bikes, our tour guides will take you out.
Do you need to be skilled?
Our bike tours are not strenuous. The route is relatively flat, and you will ride for about 8 minutes at a time before stopping and learning some history and seeing the beautiful architecture of DC.
What if I can't ride a bike at all?
Unlimited Biking offers Segway Tours! If you are concerned about your ability to ride a bike or just prefer to exert less energy, this is a great alternative! Our Segway tours leave from the same location (998 Maine Avenue) and are perfect for less experienced riders. You must be at least 16 years old for the Segway tours. Before the tour, you will receive safety and training instructions. You still get wonderful information and a real insight into the city.
What do you see?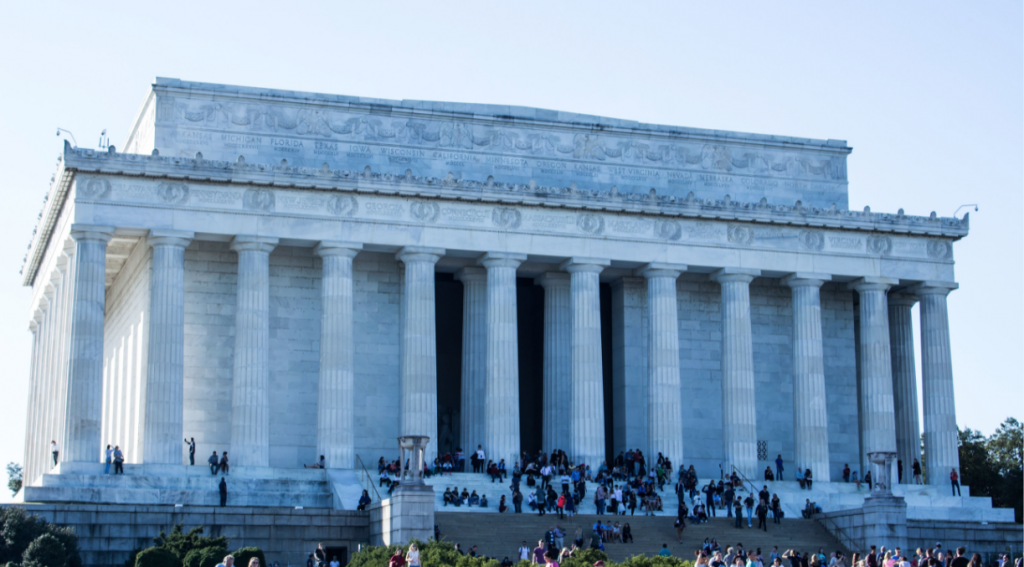 We like to show our guests the highlights of Washington DC. Our professional tour guides will take you to the places that every traveler to DC needs to see before they leave.
On the Monuments and Memorials Tour, you will see: The Washington Monument, the Lincoln Memorial, the White House, the Vietnam Memorial, Korean Memorial, and more! When you take the tour at night, you will get to see the monuments and memorials lit up. It's a beautiful and unique view of the nation's capital.
On the Best of Capitol Hill Bike Tour, you will see: The White House, The Capitol Building, the Washington Monument, the Supreme Court Building, and more!
What about the Cherry Blossoms?
The Cherry Blossoms are beautiful in Washington DC and they are a favorite among locals and visitors. We run a special tour from March 20th to April 12th that focuses specifically on the Cherry Blossoms. The tour runs at 9:30AM, 12PM, and 3PM. You will see the National Mall and the Cherry Blossoms by bike!
Can kids join?
Kids are welcome to join our tours! They can ride their own bike independently. Alternatively, in Washington DC, we do allow children to ride with attachments to adult bikes. They can either use our tag-a-longs, which function like tandem bikes or they can use our double trailers, which follow behind the adult bike with the child secured inside. Children are required to wear helmets.
Can I use an ebike on a tour?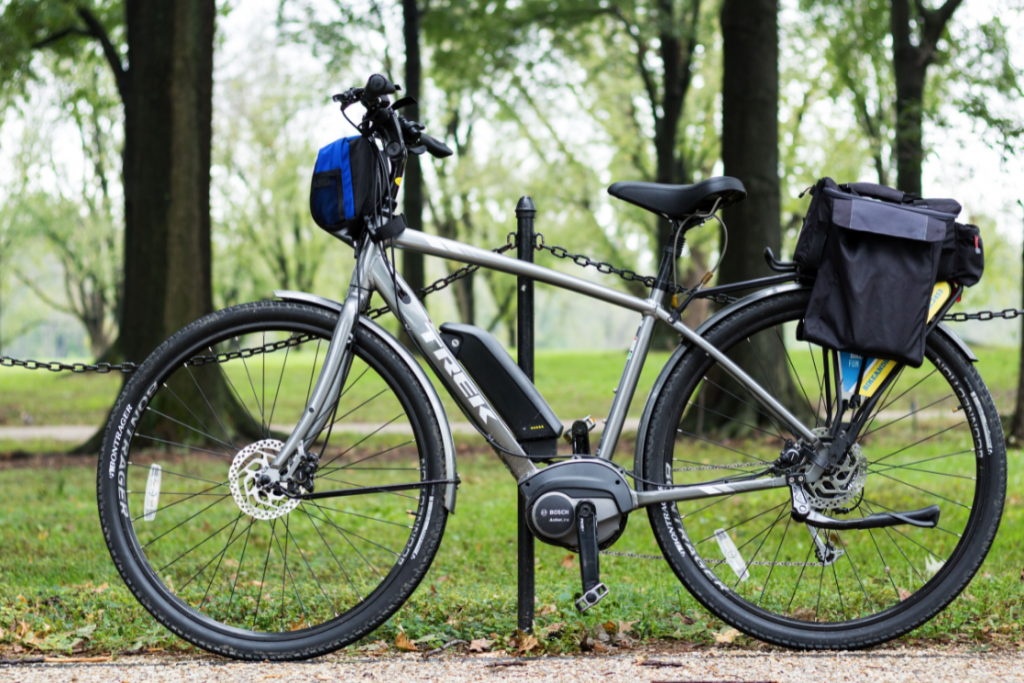 If you would like, you can upgrade to electric bikes for the duration of the tour. Our ebikes are pedal assist, so you are still riding a bike, but you get more speed for your effort. Please note: we cannot guarantee that anyone else will be on an ebike for the tour, so you might have to go slower than you would like to stick with the rest of the group. To ride an ebike, you must be at least 16 years of age.
How much does a tour cost?
Our Best of Capitol Hill bike tour is $45 for adults and $40 for children under 13. For our Monuments and Memorials tour, the price varies based on what time you go and if you rent an ebike.
Can I do a Private Tour?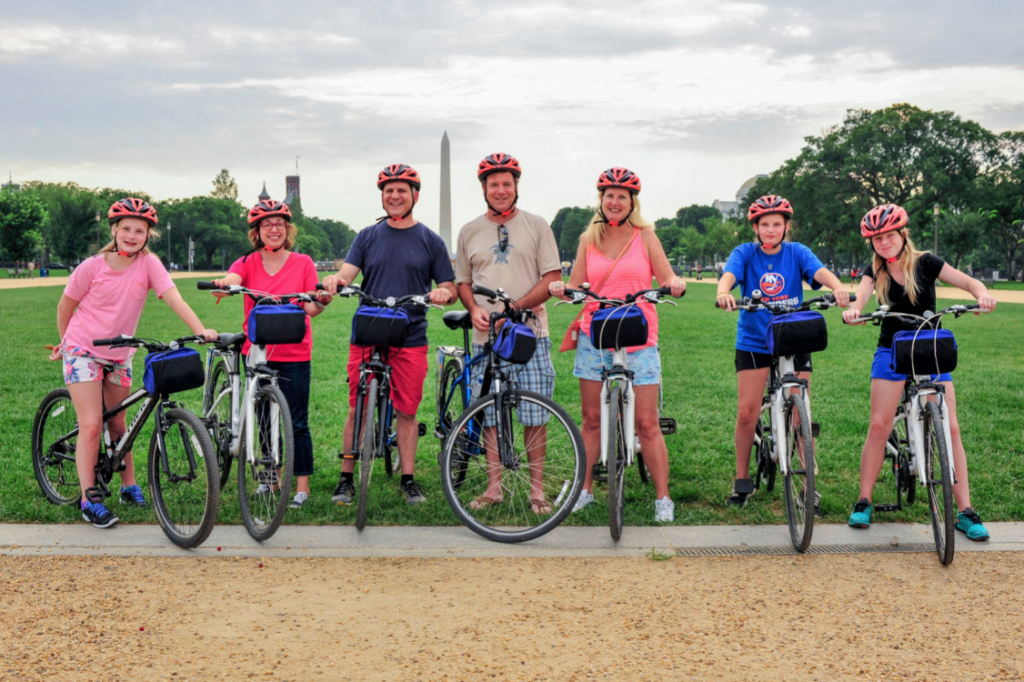 Yes! Booking a private tour gives you flexibility and the tour is more intimate with just you and your family or friends. We can operate these tours at any time during our store hours, and you can personalize the tour to see the sites you are most interested in. Prices vary for private tours depending on how long you want to go and how many people are in your party.
Can I take pictures?
Of course! Washington DC is gorgeous. Our tour guides know that guests want to take photos and they are happy to give you the time to do that at each stop. They will take the photos for you as well!
Ready to book your tour of Washington DC?
Give us a call at 212-749-4444 for 10% off or email us at [email protected]. If you would rather do a rental and self-guided tour, check out the rentals we offer here. For more information on Washington DC, click here.