Unlimited Biking offers Segway tours of Washington DC! Join us as we show you the historic nation's capital. Never been on a Segway? Not a problem! We will teach you how to operate them before heading out on this two and a half hour tour. Below, we are answering the most asked questions about this tour!
When?
We operate our Segway tours 365 days a year. We have Segway tours available at 9:30am and 1:30pm from November 1st to March 31st. From April 1st to October 31st, we offer a 6pm tour as well!
How do you ride a Segway?
We will train you for approximately 30 minutes on how to ride a Segway before the tour begins. As part of our instructions, we will go over safety protocols with you and make sure you feel comfortable before we take off. Segways are fairly intuitive once you understand how they work. For safety purposes, the maximum weight limit is 300 pounds.
What if it the weather is bad?
Our Segway tours go out rain or shine! If our tour guide determines it is too dangerous to operate the Segways, we will listen to them. Safety is extremely important to us. Otherwise, checking the weather is your responsibility beforehand.
Where?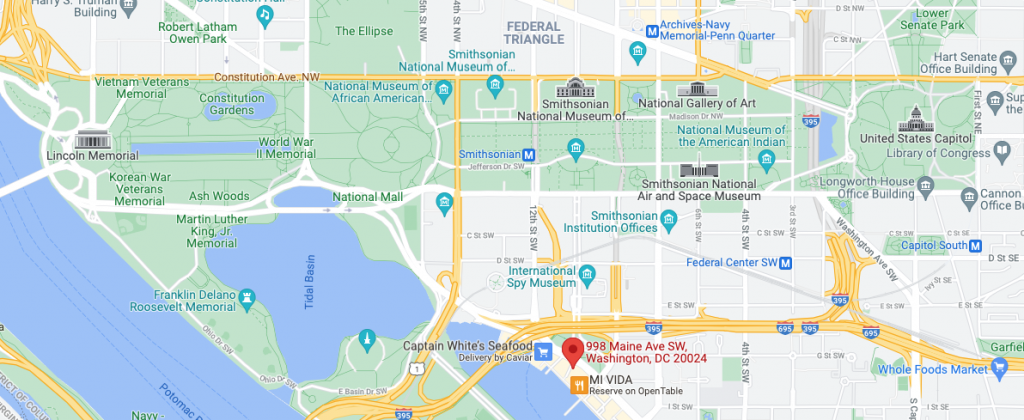 Our tours begin and end at our DC location at 998 Maine Avenue. The tour takes you to: the West Side of the Capitol, Ulysses S Grant Memorial, the Smithsonian Castle, Pennsylvania Avenue, the White House, the Washington Monument, The Lincoln Memorial, and the World War II Memorial.
How many people are on each tour?
Our maximum capacity to safely run a Segway tour is 8 people plus the guide.
Can children join?
You must be at least 16 years old to ride a Segway. If your child is under this age, try out our bike tours!
How much does it cost?
Segway tours are $64 per person.
What if I need to cancel my reservation?
We require at least 24 hours notice to receive a refund on your booking. This includes tours that happen in the rain that our tour guides are still running. If you cancel with less than 24 hours notice, we will give you store credit. Our store credit never expires and can be used at any of our locations.
Can I do a private Segway tour?
Absolutely you can! It costs $500 for a two and a half hour private Segway tour for four people. For each additional person, the price goes up. The benefits of doing a private tour include catering to what you want to see and choosing what time you want to go! It's a more intimate experience for you and your group.
Can I take pictures?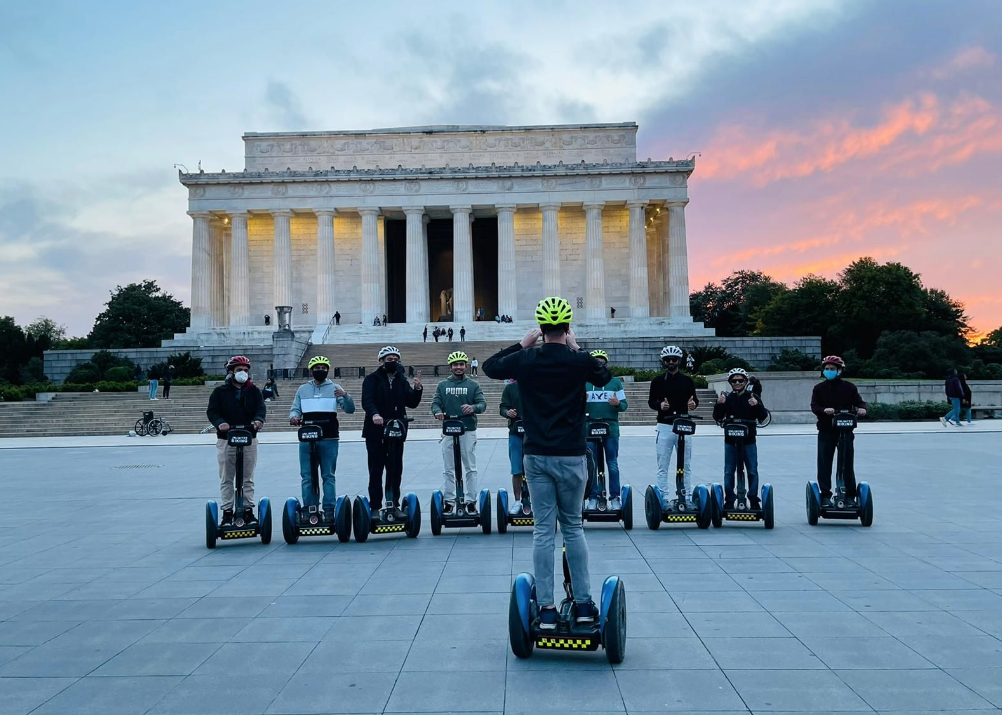 There will be ample time to take photos of DC's stunning monuments and memorials! Our tour guides know you want to take photos and they are happy to take them for you!
How do I book a tour?
You can book online or give us a call at 202-842-2453 and we can get you all set up! If you have any other questions, email us at [email protected].