Unlimited Biking proudly offers rental bikes in Washington DC, New York City, and San Fransisco. Our reasonably priced rentals give tourists and locals a great way to explore these beautiful cities. With the exception of our KHS Tandem bikes, all of our bikes are Cannondale. When you rent with us, we provide you with a complimentary helmet, lock, and illustrated map of places to explore!
Hybrid Bikes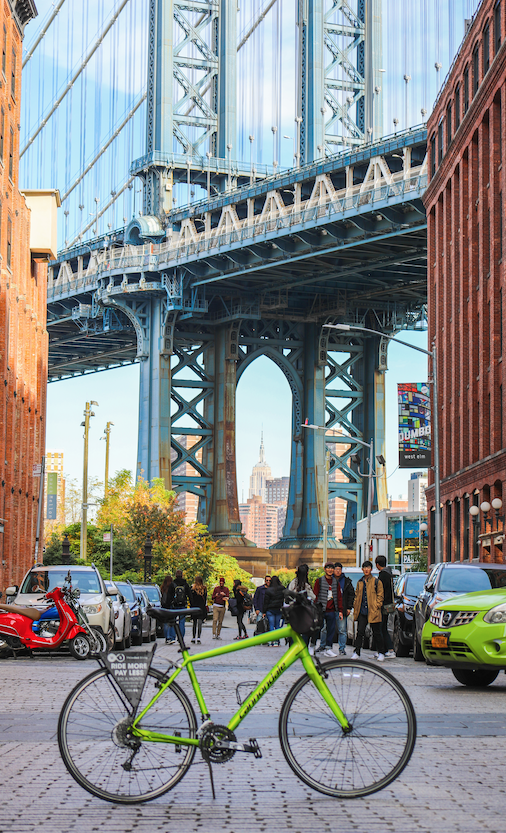 A frequent question we get asked is "what is this bike a hybrid of?" We're happy to answer! These are hybrids between mountain and road bikes. They function like standard bikes, have flat pedals, multiple gears to switch between and straight handlebars. We have them available in step-through bikes and straight frame bikes. We also have hybrid bikes for children who can ride on their own, without training wheels. We recommend this bike to novice and more experienced riders.
Ebikes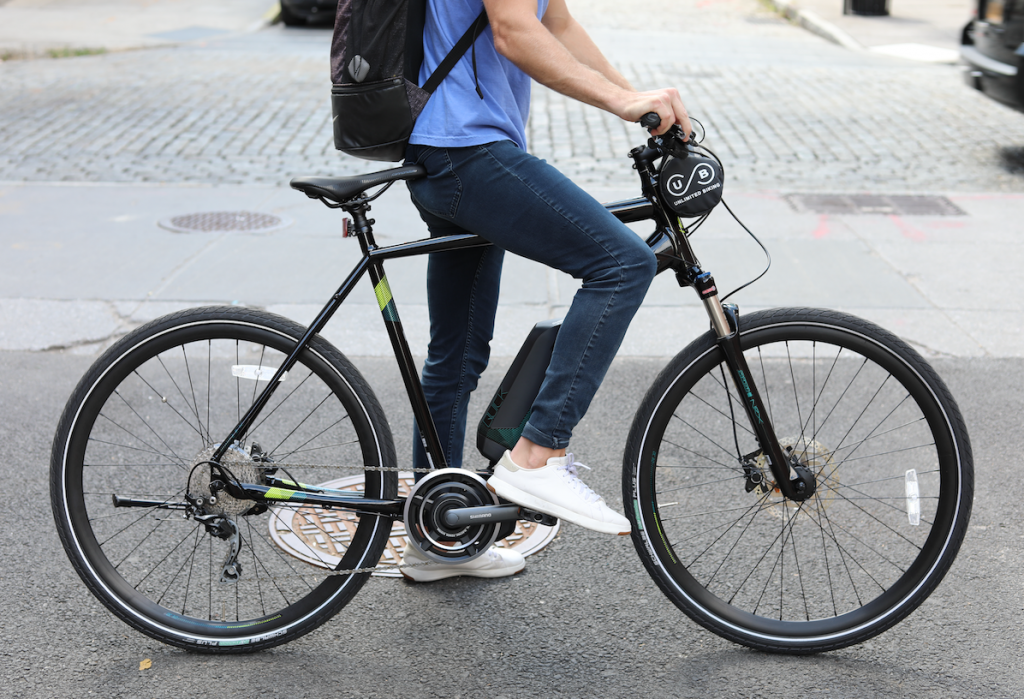 Our electric bikes are Cannondale Neo Quicks. These are pedal-assist electric bikes. You will still be riding the bike, but you'll get more speed for your effort. You must be at least 16 years old to ride our ebikes. We recommend these for riders who want to zoom around with more ease. These Electric Bikes have a charge that can last the whole day, and for around 65 miles. They go up to 20 Mph and have a number of modes that you can toggle between including eco-mode and turbo-mode!
Road Bikes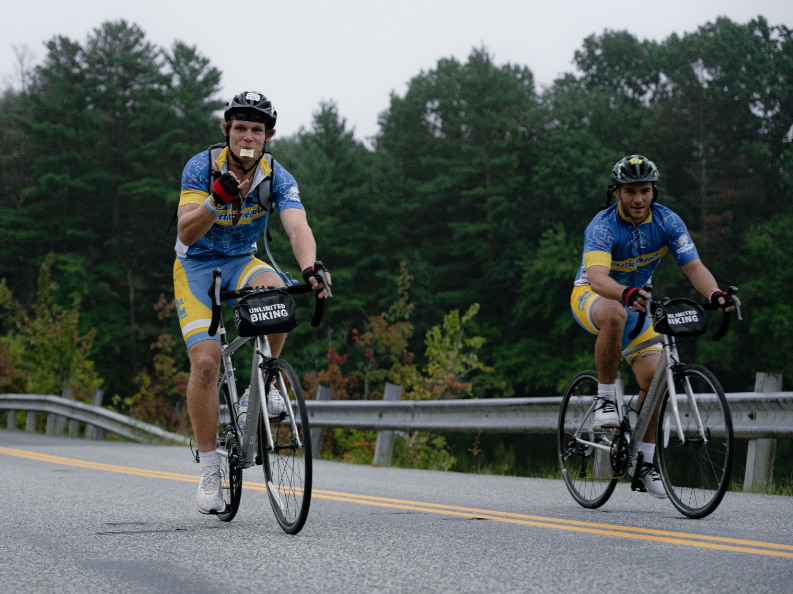 We offer Aluminum and Carbon road bikes. These bikes are light weight and have drop handlebars. These bikes are best suited for experienced riders in competitive or long-distance settings. The model of the Aluminum road bikes are the Cannondale CAAD Optimo Claris, and the Carbon road bikes are the Synapse 105. These are the most popular options for all of the bike events that we sponsor, including the Bike to the Beach Rides, Bike MS rides, Gran Fondo Rides, Triathlon/ Duathlon Rides and more!
Tandem Bikes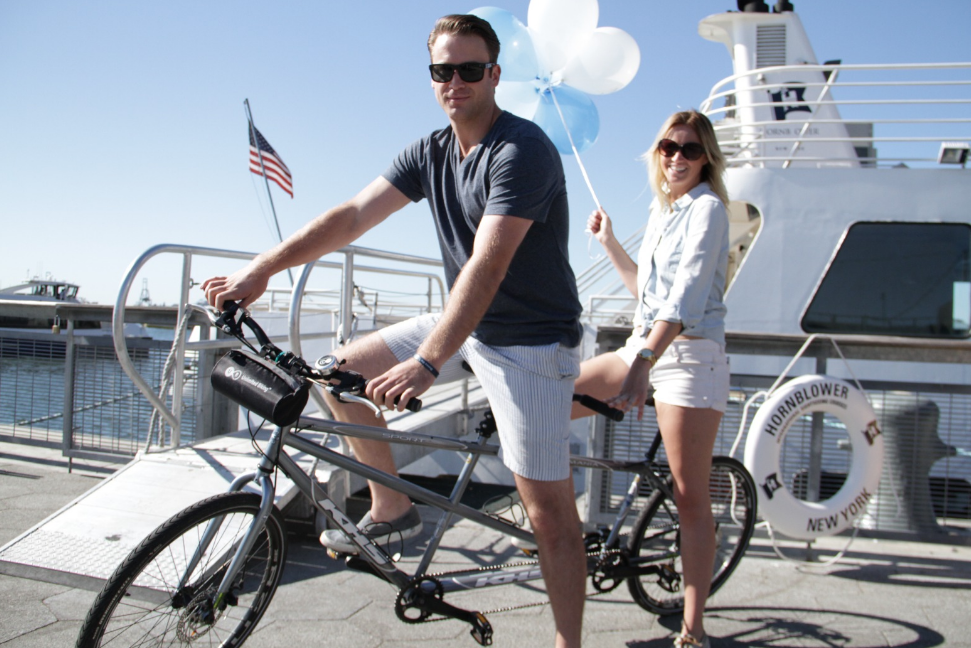 Our KHS Tandem bikes allow two riders to share one bike. The person in front steers and pedals while the person in back only pedals. We recommend these bikes for couples or pairs where one rider is less experienced than the other. These are definitely an experience – and can be incredibly fun! The perfect place to ride these would be the Hudson River where the path is almost completely flat the whole time!
Double Trailer Attachment for Kids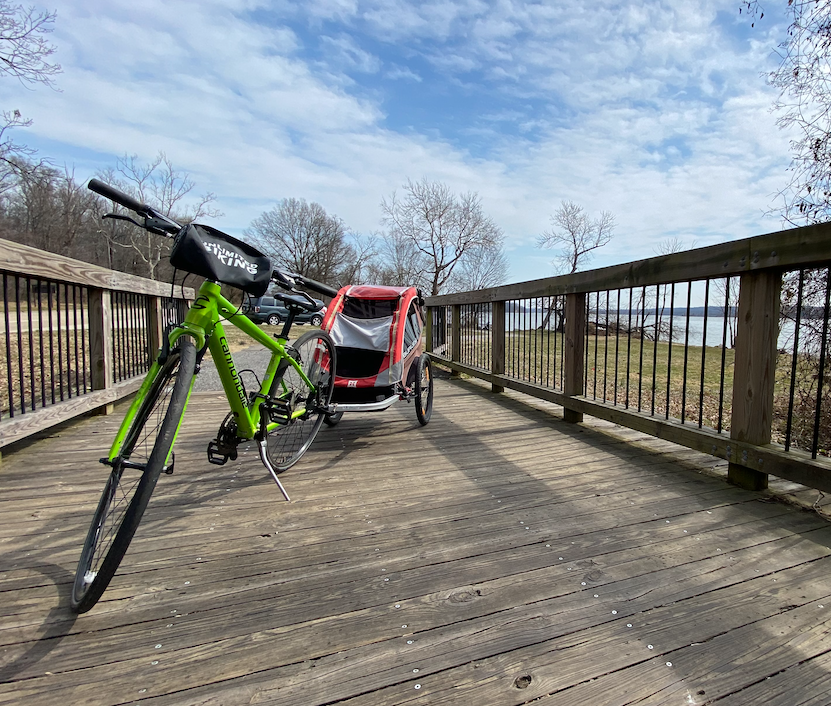 Our trailers attach to adult bikes and are perfect for children over 12 months. They get to see the sights without exerting the energy. Our single burleys/trailers can fit one child, while the double burleys/trailers can fit up to two children! The weight limit for the double trailer is 100lbs, with the recommended max weight per child being 40lbs!Helmets are of course included for the children.
Tag Alongs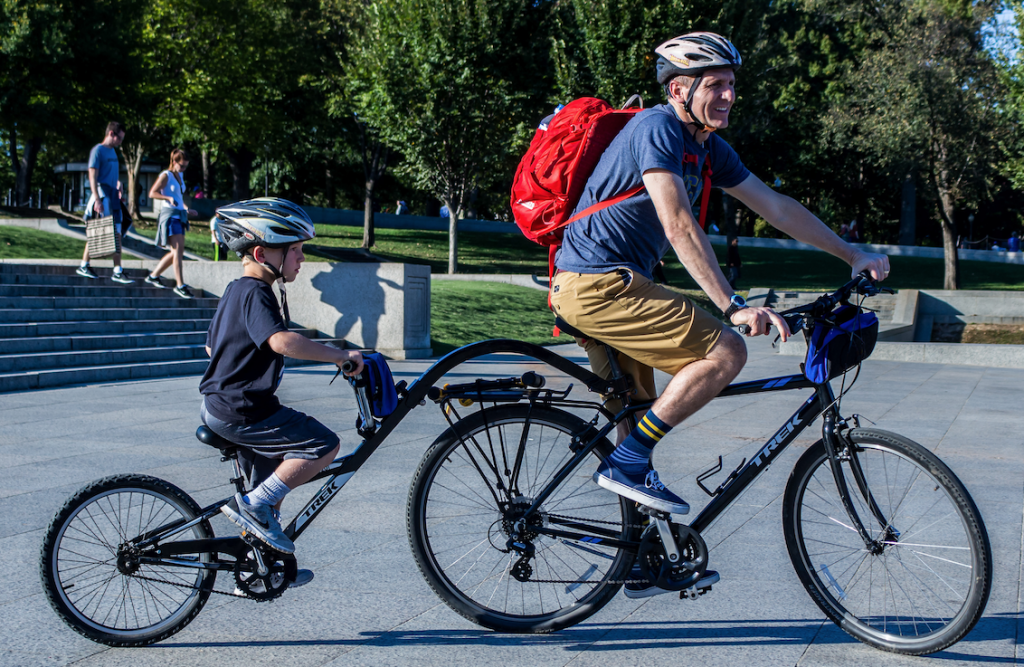 Our Tag Alongs attach to our bikes and function like tandem bikes for children. The child will still get to ride while the adult steers. This is a great transitional option for new bike riders who aren't comfortable on their own, and/or need to be guided. It's a great option for parents who aren't comfortable with their child riding off.
Helmets are, of course, included for the children.
Baby Seats
Our baby seats are great for children over 12 months. They are strapped to the back of the adult's bike in a bike attachment similar to a carseat. As of now, our baby seats are only available at our New York and San Fransisco locations.Helmets are, of course, included for the children. The weight limit of a baby-seat is around 45 lbs. If the child exceeds this weight, please consider the other options.
Electric Scooters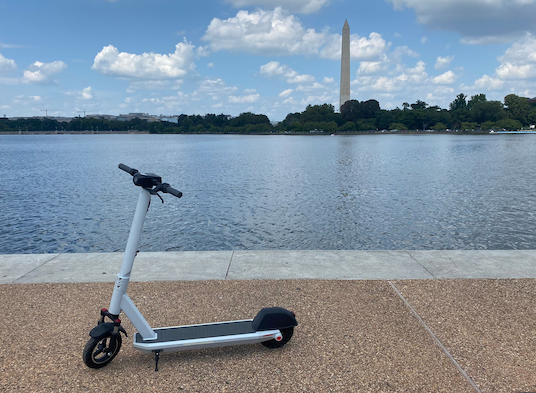 Our electric scooters are a great way to see the city. To rent an electric scooter, you need to download the Unlimited Biking app. These scooters are only available for riders 16 years and older. With an electric scooter, you don't have to do the work. Just hop on and ride! These smart scooters can be locked and unlocked throughout the duration of your ride for easy use. Scooters are $15/hour.
Rollerblades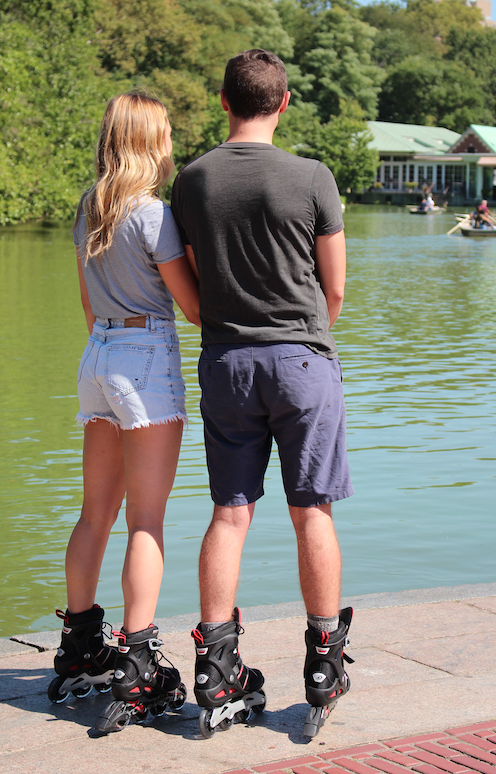 Our Rollerblades are perfect for a unique view of the city. Show off your blading skills or take it easy. We will provide you with elbow, wrist, and knee pads. Riders can take the rollerblades for up to 24 hours for only the price of $25. We have rollerblades of all sizes – male and female. If you're a half size- round up! We can also try you on a few and fit you to the one you need.
New York City Locations
56 W 56Th St New York NY 10019
346 W 57Th St New York NY 10019
38 Park Row New York NY 10038
111 West 110Th St New York NY 10026
San Fransisco Location
757 Beach Street San Francisco, CA 94109
Washington DC and Alexandria, VA Locations
998 Maine Ave SW, Washington DC, 20024
421 King Street, Alexandria, VA 22314
Ready to rent from us? Give us a call at 212-749-4444 or email us at [email protected]