It's that time of year again. Welcome to Cuffing Season, the time when it gets colder outside and relationships start to blossom. Whether you met online or through friends or in person, you deserve a little romance. The past two years have been tough on new and established relationships. That's why we've compiled a list of our favorite date activities in Central Park, one of the most romantic spots in New York City.
Explore Central Park on a Tandem Bike
Nothing says romance quite like a tandem bike ride. Live your life like you're in a Wes Anderson movie, and take that special someone on a quaint trip around the park. View Strawberry Fields, the tribute to John Lennon. Renting a tandem bike couldn't be easier, and you'll immediately feel closer to your date while taking part in this activity.
Have Lunch and Take a Boat Ride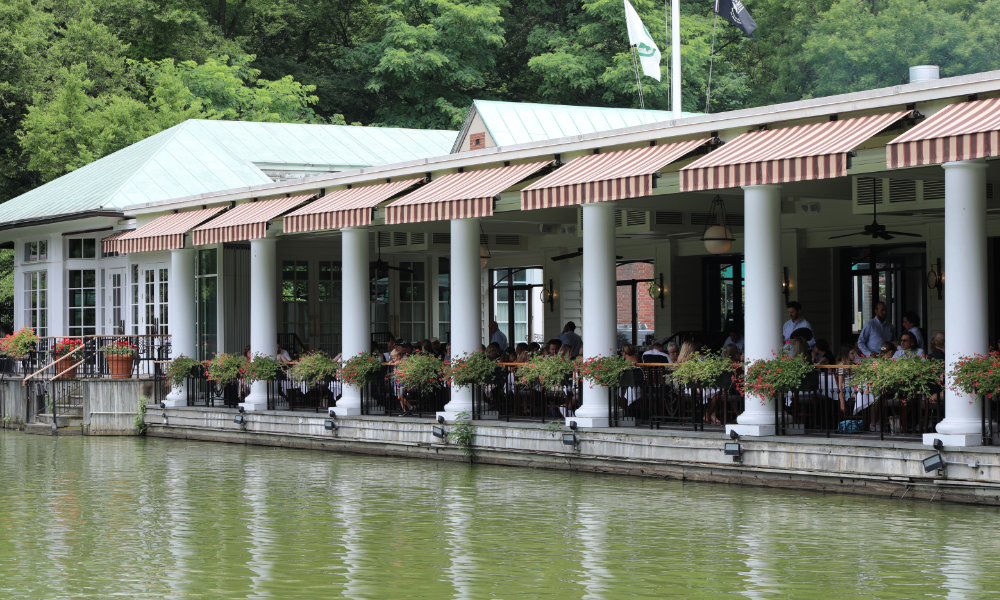 The Central Park Boathouse is a beautiful spot for boating and lunching. We recommend trying the Lakeside Restaurant's seafood options. Sea Scallops or Sautéed Salmon are the perfect meals for an intimate lunch. After you've enjoyed the scrumptious meal and beautiful scenery, take a boat out! Row around the park with your date like you're in The Little Mermaid. Trust us, it will be a memorable experience.
Wander Through the Zoo
Who doesn't love a zoo? The Central Park Zoo has been open for over 150 years and is one of the oldest in America. It's incredible to realize Central Park is home to exotic animals. The zoo strives to inform visitors about conservation efforts and to get guests interested in preserving natural wildlife habitats. We recommend going in time for the 10:30 or 2:30 penguin feeding. Watch your date's heart melt when they see these little creatures enjoying a big snack. Tickets are $19.95 for anyone 13 to 65. If you are older than 65, tickets cost $16.95.
Travel on a Pedicab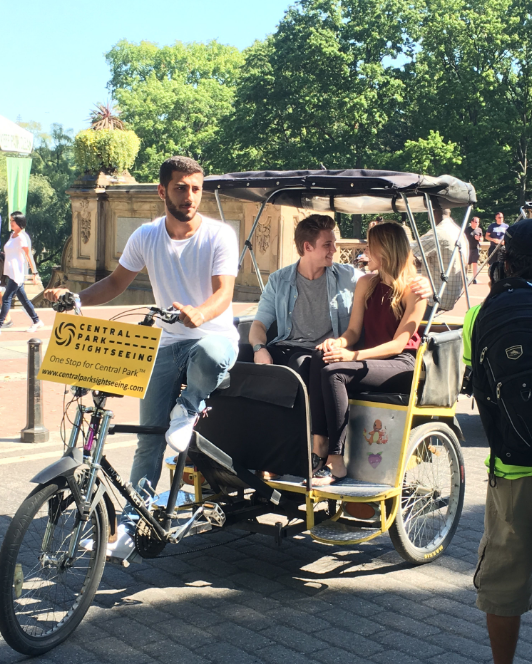 Pedicabs are a great excuse to get closer to that special someone. Take it from one Central Park attraction to the next. You'll be surprised how fast these things can go! Take in the park while you sit back and relax next to your date. Pedicabs are $125 for one hour. This is a great way to shuttle from one area to the next or to go sightseeing!
Stroll through the Literary Walk
This wide pathway is a wonderful spot in Central Park surrounded by trees. The gorgeous walk is great for hand-holding strolls while you take in the beauty of New York City's greenest area. Often, you will see beautiful paintings by local artists. You might find yourself listening to a local musician. It's a wonderful, romantic area for you and your lucky date.
Go Rollerblading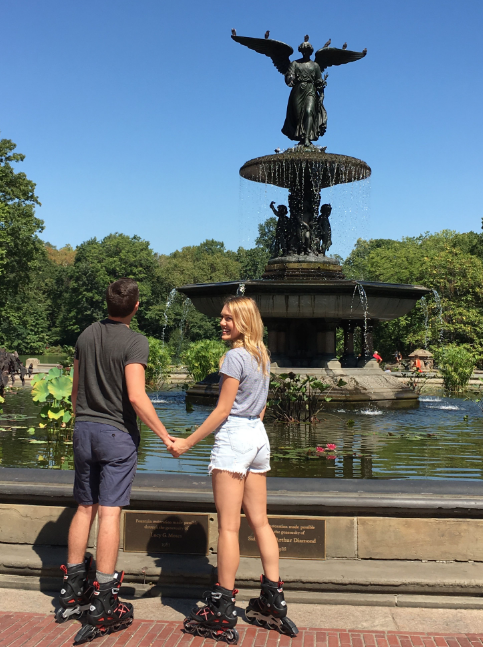 Celebrities and influencers are making rollerblading cool again. Grab your date's hand and wheel your way through Central Park. You can get a 24-hour rental for $25 per person. This is a great way to see the park and make lasting memories. Whether you're a professional or struggling to keep your balance, you're sure to have a great time rollerblading through the historic park.
Grab a Bite at Tavern on the Green
This famous restaurant is conveniently located near the park entrance on the west side. Their American-style food is beautifully prepared. Our suggestion? The roasted chicken is delicious and the short rib is cooked to perfection. Tavern on the Green is a New York must, and your date will appreciate the well-decorated dining room.
Take a Carriage Ride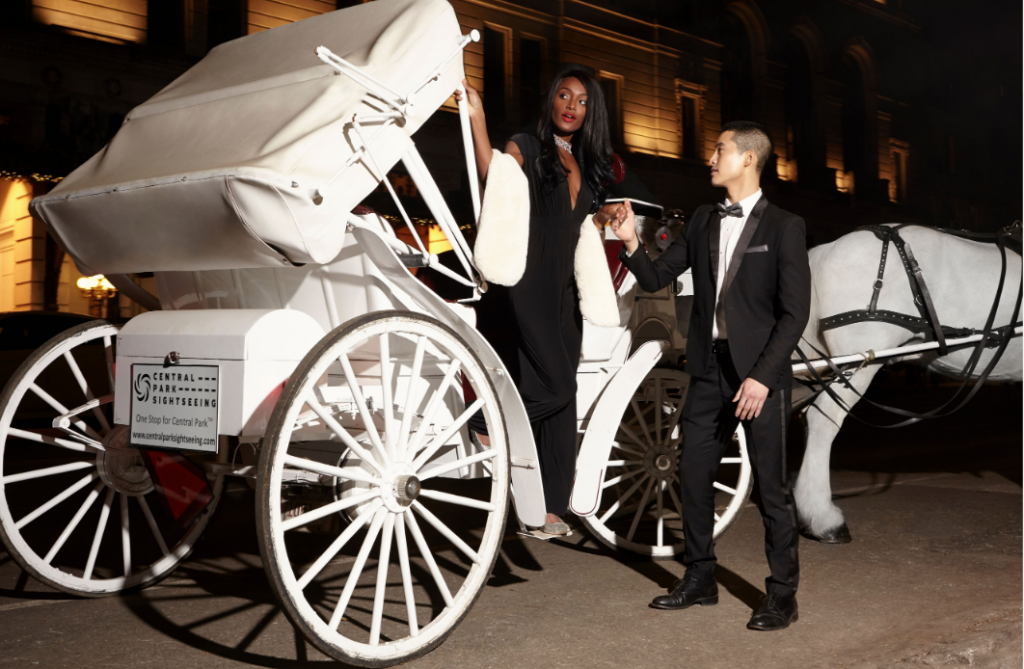 I mean, how could we not suggest it? Carriage rides through Central Park are a quintessential New York experience. If you're visiting or local, you have to give this a try. Snuggle up next to your date and let the carriage take you around the beautiful sights. You can do this at any time of day, but really it feels more like a nighttime activity, right? Wind down your date by experiencing the park the way it was first experienced – by horse and carriage. The rates are $57.47 for a fifteen to twenty-minute ride and $126.44 for a 45-minute to an hour-long ride.