The Five Boro Bike tour is an annual event where the streets are shut down for cars and opened for cyclists! On May 1st, TD in conjunction with the City of New York invites cyclists of all skill levels to enjoy the city without worrying about cars. This event encourages biking as a healthy and sustainable habit and means of transportation. Funds raised for the event benefit free bike education programs that help teach children and adults vital biking skills.
What bikes are available to rent?
Unlimited Biking, the official bike rental company for the 5 Boro Bike Tour, offers hybrid bikes, electric bikes, road bikes, and kid's attachments. For a full list of Unlimited Biking's offerings, see here.
Where is pickup?
You can pick up your rental bike on Thursday or Friday at Unlimited Biking's Columbus Circle location at 346 W 57th Street.
If you prefer to pick up the day before the tour on Saturday, you can pick up at 70 Little West Street from 2PM to 8PM.
If you want to pick up on the day of the tour, Sunday May 1st, you can pick up your rental in Battery Park between 6AM and 9AM.
When is registration?
You are able to register now on Bike New York's website! You must register for the event to participate.
How do I rent a bike?
You can rent your bikes from our website's events page here. You can also give us a call at 212-749-4444. If you have a credit with us, give us a call or email us at [email protected] to redeem this credit!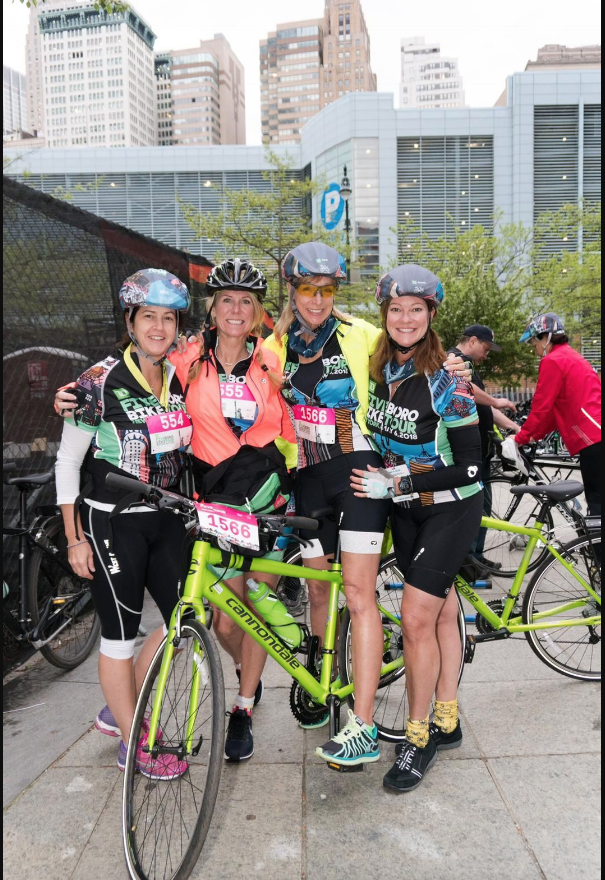 Where is drop off?
You can drop off the rental bike at the Staten Island Ferry Terminal on Sunday between 11AM and 8PM. If you prefer to keep the rental an extra day, you can drop off at our store location (346 W 57th street) on Monday between 9AM and 7PM.
What are vaccination requirements?
All 2022 participants must be fully vaccinated against COVID-19 in compliance with the Centers for Disease Control (CDC). You may be required to present proof of vaccination to participate.
What if I need to cancel my rental?

For 2022 ride any cancellations before 12/31/2021 by 5PM we can provide a full refund.

For 2022 ride any cancellations before 02/29/2022 by 5PM will result in a 50% cancellation fee. (50% REFUND)

For 2022 ride any cancellations made after 03/01/2022 will result in a 100% cancellation fee. (NO REFUND)
If you are unable to do the Five Boro tour for some reason and cancel after March 1st, you can use your payment as store credit for the 2023. This store credit never expires and can be used at any of our locations.
I have my own bike and am travelling. Can I ship it?
Unlimited Biking provides a concierge service. You will need to provide shipping to and from our warehouse; this is not included in the concierge service price. We will assemble your bike, bring it to the starting line, pick it up at the drop off location, disassemble it, and ship it back to you.
For more information about Unlimited Biking, visit our website. If you have any questions, give us a call at 212-749-4444 or email us at [email protected].