At Unlimited Biking, we make renting a bike for citywide biking events simple! Our bike rentals come with helmets and bike bags. We have provided step-by-step instructions to help you navigate the process and get you on a bike quickly.
Go to our website and click on the Events tab or head over directly here. From there you can filter through events by state and date. Find the event you're looking for and click Read More.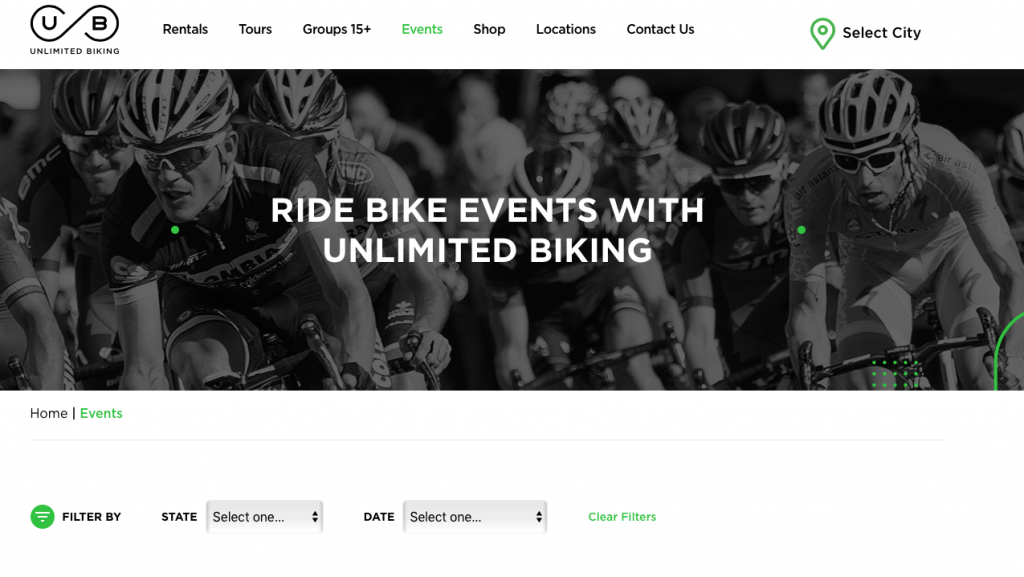 The event page will give you a description of the event and there is an option to choose a bike. Figure out what works for you! Please Note: different events have capacities for different types of bikes. Below is an example of an event that permits tandem bikes, but some events might have more or fewer available options. We offer the following Cannondale bikes:
Hybrid Bikes: We have straight frame bikes (Men's Bikes Quick 6) and step through bikes (Ladies' bike Adventure 3). Our standard bikes, hybrids, are perfect for casual and experienced riders. They come with straight handlebars and are great for leisurely rides and speed.
Aluminum Road Bikes: Our CAAD optimum aluminum road bikes are better suited for more experienced riders. They have cruiser bars and are extremely light weight. Road bikes come with standard, flat pedals. However, if you have your own specialty pedals, we can install those for a small fee.
Carbon Road Bikes: These Synapse 105 Carbon road bikes are more light weight than aluminum road bikes and are best for experienced riders. They also come with cruiser bars. Road bikes come with standard, flat pedals. However, if you have your own specialty pedals, we can install those for a small fee.
Ebikes: Our Quick Neo electronic bikes are pedal assist, so you'll still be biking but you get extra speed.
Tandem Bikes: Our KHS tandem bikes are suited for two people.The person in front steers and pedals while the person in back just pedals.
Extensions for Children: We have baby-seats at our New York and San Fransisco locations. At all locations, we have trailers for children and Tag Alongs, which function like tandem bicycles for younger riders and an adult.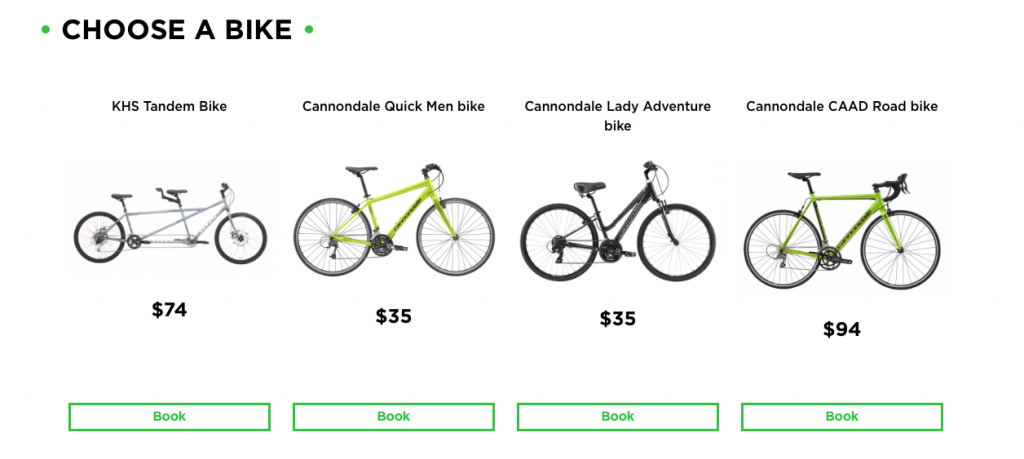 Once you've decided which type of bike you are interested in, select the number of bikes you are going to rent.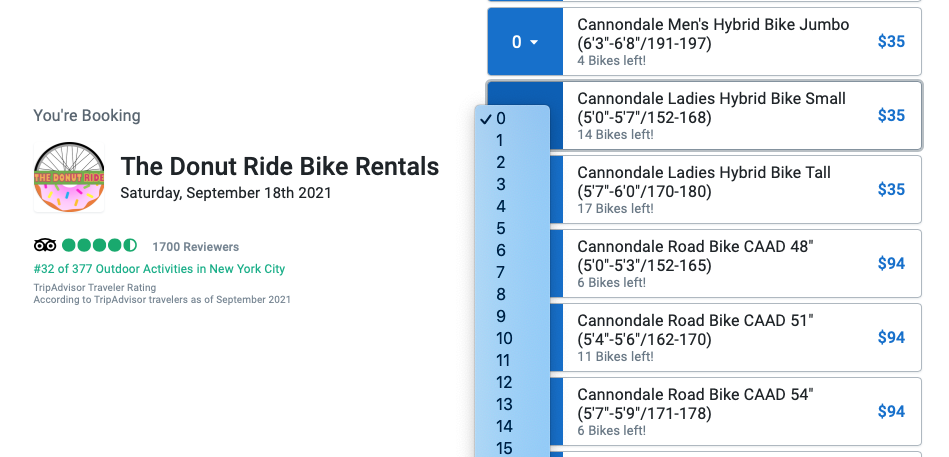 Depending on the event, there might be more than one option for pickup and dropoff. Select the most convenient location for you. We recommend you purchase our optional Peace-of-Mind Insurance Plan. After you've finished up your order, we'll process your payment and you will receive a confirmation email. You're all set!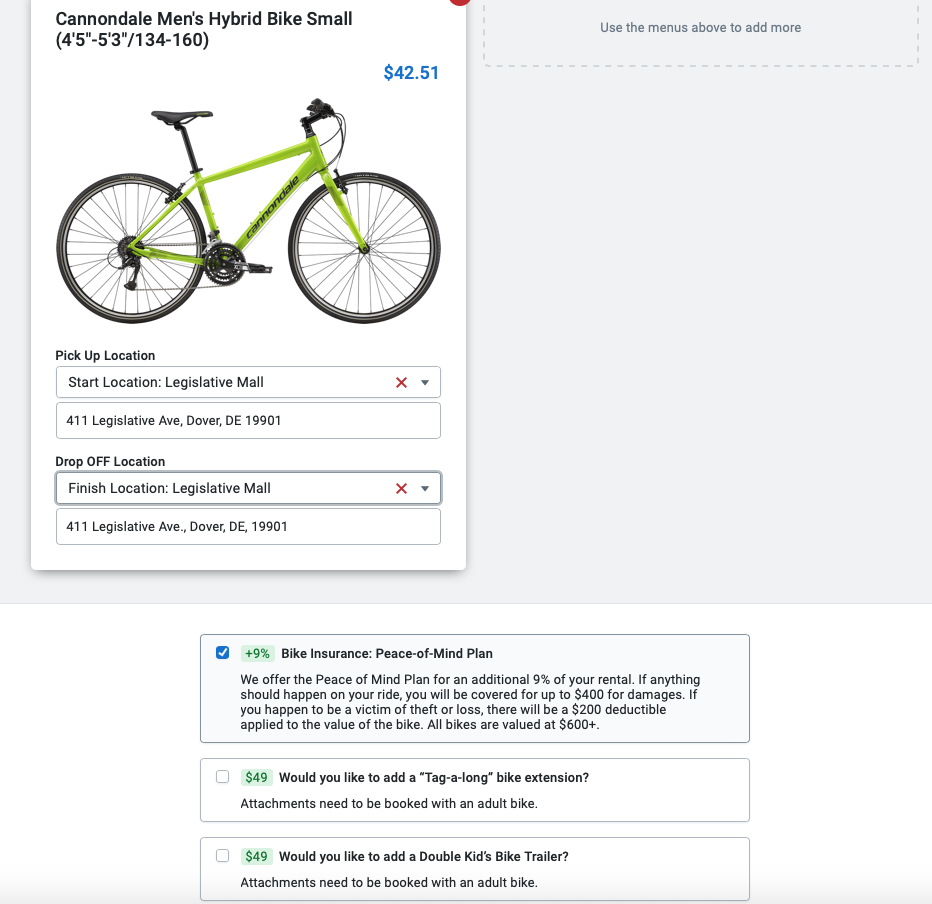 Head to that pickup location and enjoy the ride! Have questions? Call us at 212-749-4444 or email us at [email protected].