The new year offers a fresh start and new perspective. It's a time to claim new, healthy habits. The best approach to New Year's Resolutions is to know yourself. The changes you make in your life should be manageable and realistic. You want to set yourself up for success! Below, we've listed the most common resolutions with some tips on how to approach them.
Money
Maybe your resolution is to start saving or begin earning money from investments. Saving is a difficult conversation to have, because it usually requires restricting non-essential purchases. There's a big issue with that: everyone is an individual and some people deem certain purchases to be unimportant while others view those same items as extremely essential.
This is a great time to check in with yourself. If getting a coffee every morning is mandatory for you to have a good day, then find something else to restrict on! Maybe you can get fewer haircuts in the year or you can wear the clothes you have rather than buying new ones. You don't need to judge yourself for the products that give you comfort, but find the ones that just aren't as important.
What about investing? I'm going to be honest with you. You need to ask someone else. There are a lot of resources out there from books to YouTube channels to podcasts to Reddit forums.
If you are looking to make more money at work, create a timeline! It's important to know your worth, but equally important to understand when the right time is to broach these important topics. Decide when the best time to have the conversation about a raise will be and make sure you are doing exemplary work you can point to as a justification for the raise.
Fitness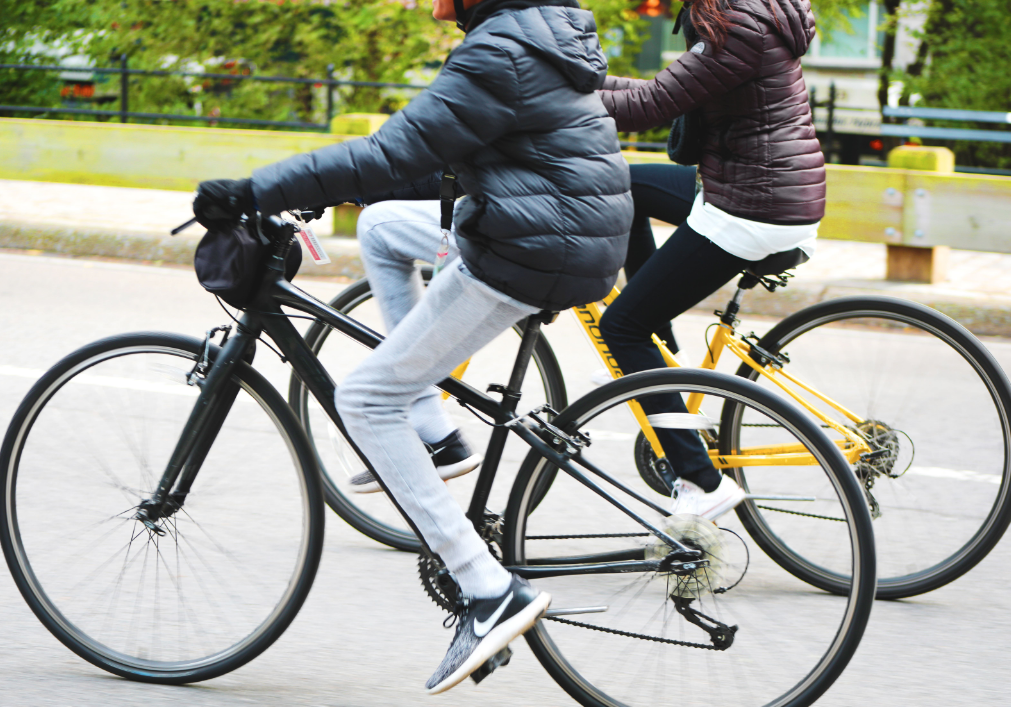 This is the standard resolution for many people. You buy a gym membership or some expensive equipment and then it never gets used. Fitness goals are great, but they have to be focused. If the goal is to lose 10 pounds, how do you go about that? What happens if you lose the weight? Do you stop working out at that point? Do you continue? How do you keep the weight off?
The best way to approach fitness is to take weight off the table. Don't even worry about it and if you can, only check the scale once a month or so. Instead, set yourself a targeted resolution. If you can only do 5 pushups at a time, aim for 10 by June and 20 by December. If you can't run a mile, set aside time each week to run a little further and for a little longer until you reach that one mile run.
Try biking. Biking is an excellent way to get your heart race up, stretch your muscles, and build endurance. Unlimited Biking offers daily, weekly, and monthly rentals on hybrid and road bikes! Renting a bike is a great way to see if this is the workout that is right for you. Don't be afraid to try multiple forms of exercise. The goal is always to be healthy, not to look a certain way.
Relationships
This is, of course, a broad category. Your resolution might be getting into a romantic relationship. Or maybe you want to spend more time with your family and friends. You want to prioritize the special people in your life and make new connections. It all boils down to the same thing: attention and communication. Instead of making a resolution like "I want to be closer with my sister," try "I will talk to my sister at least once a week."
In romantic relationships, you need to be able to communicate your thoughts and feelings openly and honestly. But, you also need to mix things up and try new experiences! Consider going for a picnic or renting rollerblades together! Keep the fun in your relationship!
Personal
When you stick to your personal resolutions, you can really ensure that you are making incremental changes toward a happier and healthier life! These resolutions might be:
I will read X number of books this year
I will be asleep by 11PM every night
I will learn a new skill (i.e. pottery, knitting, an instrument, etc.)
I will eat vegetables every day
Tailor the resolution to you and make sure you are doing it for yourself! At the end of the year, you want to be able to look back and see that you've been able to implement these small changes, making them part of your routine. If you've fallen short on one or two resolutions, you always have next year!
For more information on Unlimited Biking, visit our website! Give us a call at 212-749-4444 for 10% off your rental or tour. Questions? Email us at [email protected].