Unlimited Biking offers tours of the Brooklyn Bridge! This bridge has existed for nearly a century and a half! The best way to experience this historical structure and the surrounding area is by bike! Our excellent tour guides will give you the history of the area you are exploring and show you the beauty of New York City! Unlimited Biking also offers bike tours through Central Park, which we discussed in an FAQ here.
Where?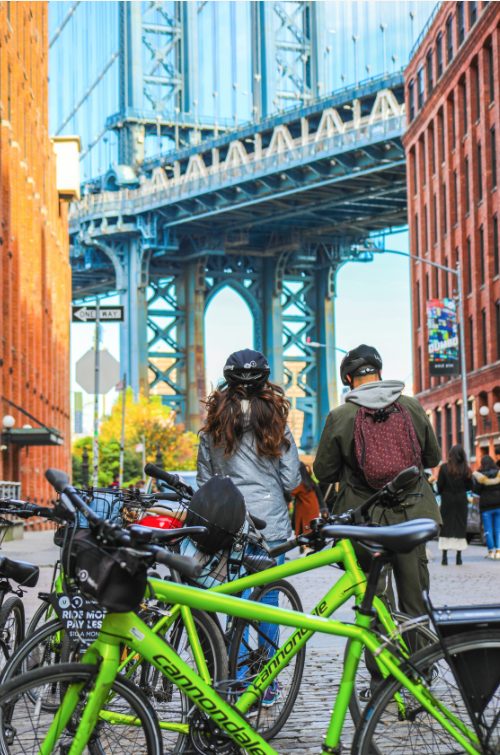 Our Brooklyn Bridge Tours all depart from our Brooklyn Bridge location at 38 Park Row. All you need to bring is a valid ID and credit card. We will size you for your bikes and provide you with a helmet. Helmets are required for anyone under the age of twenty-one and optional for anyone twenty-one and older. After everyone is situated on their bikes, our tour guides will take you to the park.
When?
We offer tours of the Brooklyn Bridge year-round. The tours run at 9AM all year and also at 4PM from April to October. The tours are about two hours. Please book ahead so we can guarantee we have a guide available for you!
What if I have a New York Pass or Explorer Pass?
You can join our Brooklyn Bridge tours with the New York Pass and Explorer Pass! With the passes, you cannot make reservations for our bike tours. It is a first come first serve basis. We recommend coming early to our location so you can ensure your spot. It doesn't hurt to call ahead and make sure the tour is scheduled!
Do you need to be skilled?
Our bike tours are not strenuous. You will ride for a few minutes at a time before stopping and learning the history of the bridge or neighborhood you are exploring. You will see important landmarks and notable features, but it is relatively flat.
What if I can't ride a bike at all?
Unlimited Biking offers walking tours of the Brooklyn Bridge! If you are concerned about your ability to ride a bike or just prefer to walk, this is a great alternative! Our walking tours leave from the same location (38 Park Row) and are perfect for less experienced riders. You still get wonderful information and a real insight into this historic area. For the walking tours, you are able to reserve a spot in advance using the New York Pass and Explorer Pass.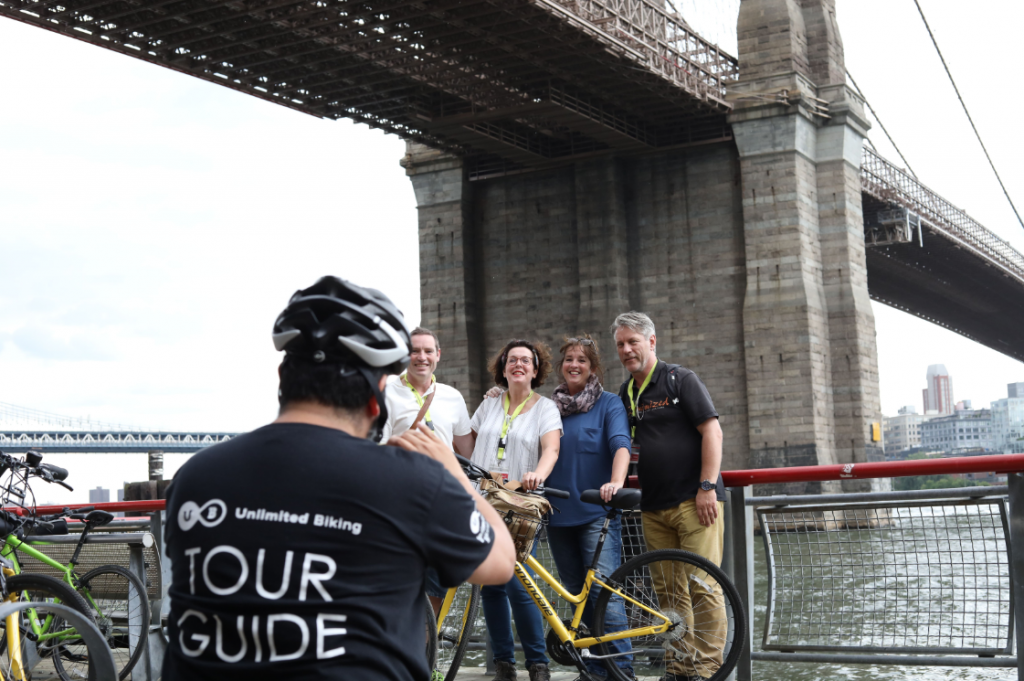 What do you see?
We like to show guests the highlights of this area! You will see City Hall, Wall Street, the Brooklyn waterfront, and more!
Can kids join?
Kids are welcome to join our tours! They need to be able to ride their own bikes independently. For our public New York tours, we do not allow children's attachments. If your child can ride a bike, they can come along! If they are still learning, we recommend the walking tour. Children are required to wear a helmet.
Can I use an ebike on a tour?
If you would like, you can upgrade to electric bikes for the duration of the tour. Our ebikes are pedal assist, so you are still riding a bike, but you get more speed for your effort. Please note: we cannot guarantee that anyone else will be on an ebike for the tour, so you might have to go slower than you would like to stick with the rest of the group. To ride an ebike, you must be at least 16 years of age.
How much does a tour cost?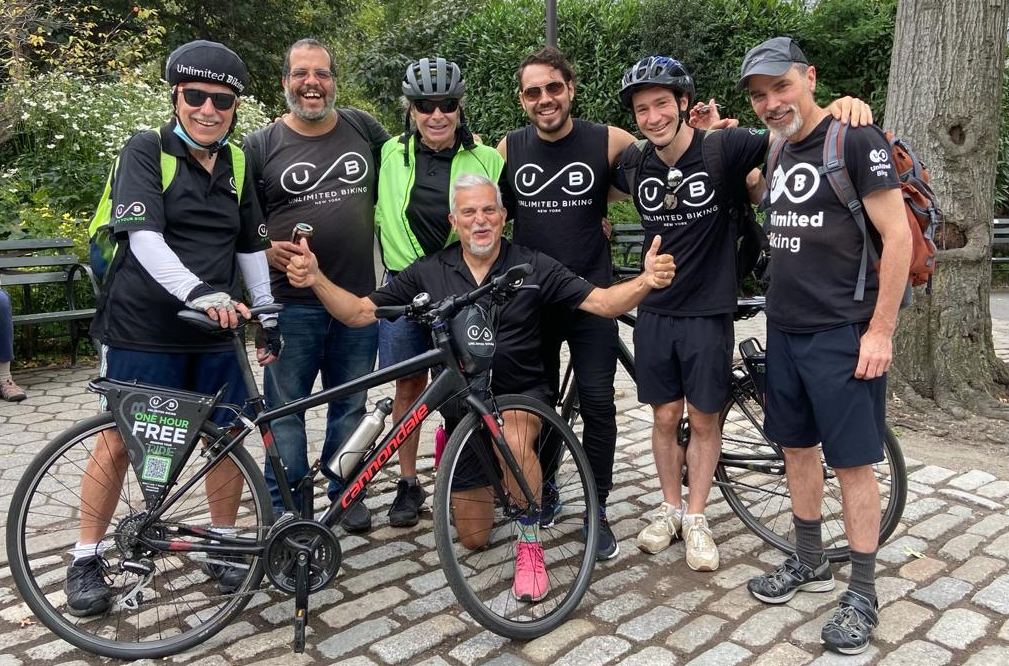 Our Brooklyn Bridge bike tour is $45 for adults and $40 for children under 13. FOur walking tours are $24 for adults and $19 for children under 13.
Can I do a Private Tour of the Brooklyn Bridge?
Yes!Booking a private bike tour gives you flexibility and the tour is more intimate with just you and your family or friends. We also offer private walking tours! We can operate these tours at any time during our store hours, and you can personalize the tour to see the sites you are most interested in. Prices vary for private tours depending on how long you want to go and how many people are in your party.
Can I take pictures?
Of course! The Brooklyn Bridge is absolutely stunning. You'll get a good look at famous landmarks like the Charging Bull statue and Statue of Liberty. Our tour guides know that guests want to take photos and are happy to give you the time to do that at each stop. They will take the photos for you as well!
Ready to book your tour of the Brooklyn Bridge?
Give us a call at 212-749-4444 for 10% off or email us at [email protected]. If you would rather do a rental and self-guided tour, check out the rentals we offer here. For more information on the Brooklyn Bridge, click here.