Spring is coming to New York City! As the ice melts, the weather warms, and flowers begin to bloom you are going to want to spend more time enjoying all the great activities this city has to offer. Whether you live here or are visiting, New York can be a tough place to get around. Check out our blog on how to navigate the city like a local. Below, we have listed some of our favorite, family-friendly spring activities!
Botanical Garden
The New York Botanical Garden is located in the Bronx at 2900 Southern Boulevard. Since its establishment in 1891, the New York Botanical Garden has grown to be the largest garden in any US city at 250 acres. This National Landmark is stunningly beautiful. It is a great venue for family outings, dates, and solo strolls. From roses to 30,000 trees, this beautiful landscape quite literally comes to life in the spring. Join the million visitors who voyage to the New York Botanical Garden every year!
Boating in Central Park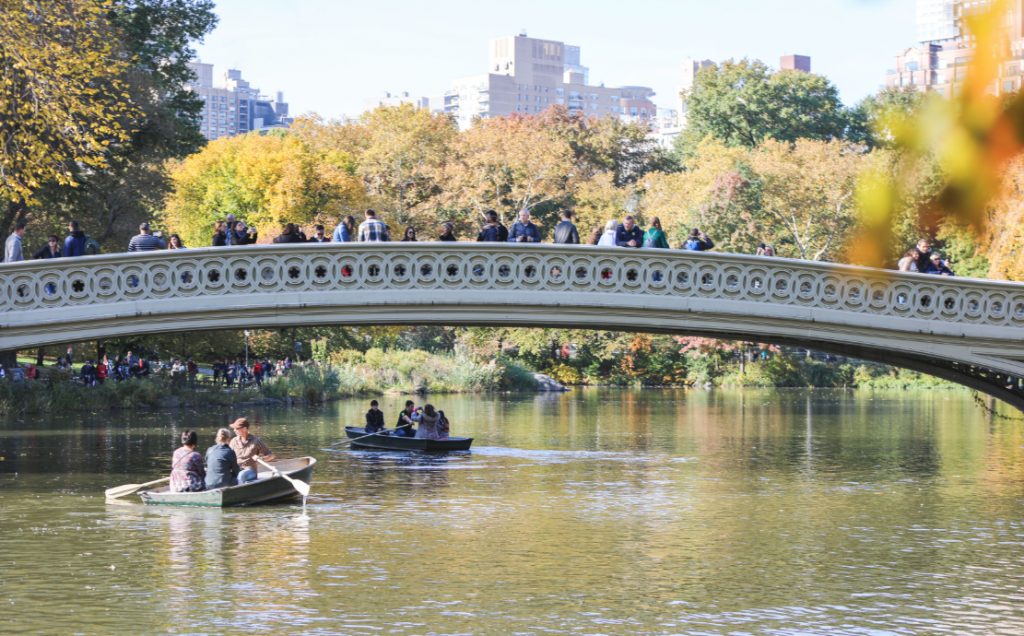 The Loeb Boathouse in Central Park is a perfect spring experience! Explore the park like you never have before – on a rowboat! With a restaurant attached, this is a great midday activity to feel surrounded by the natural world. It's rare in a big city to experience so much greenery. Take your significant other, family, or friends out on a calm boat ride around the lake.
Central Park Picnic
After you have enjoyed a quaint boat ride in the park, set yourself up a nice picnic and enjoy good company and good food. Picnics are the perfect way to unwind and feel the fresh air around you. With a warm blanket between you and the grass, this can be a memory making moment! Unlimited Biking offers picnics with full-day bike rentals so you can see the park and fill up on first class treats.
Five Boro Bike Tour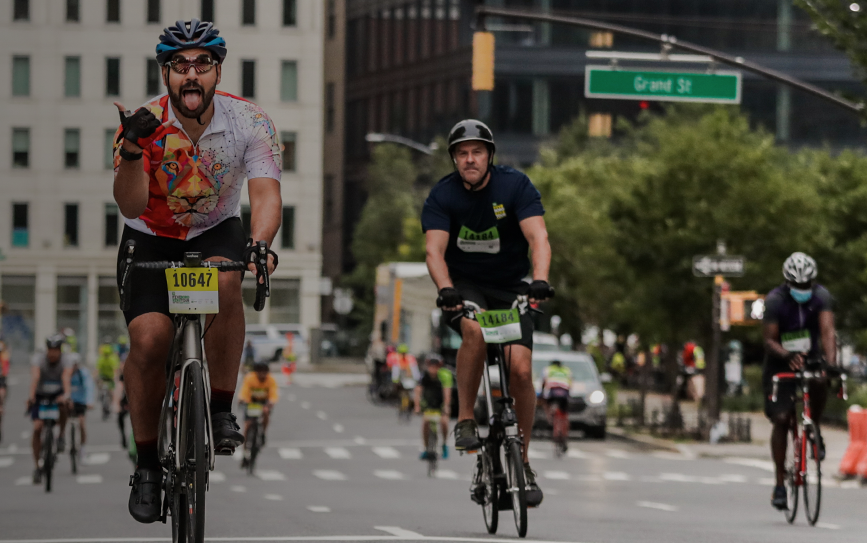 The Five Boro Bike Tour is an annual event where the streets are shut down for cars and opened for cyclists! On May 1st, TD in conjunction with the City of New York invites cyclists of all skill levels to enjoy the city without worrying about cars. This event encourages biking as a healthy and sustainable habit and means of transportation. Funds raised for the event benefit free bike education programs that help teach children and adults vital biking skills. Ready to rent a bike for this exciting event? Unlimited Biking is proud to be the official partner of Bike New York!
Frieze Art Fair
The annual Frieze Art Fair is returning to the Shed this year from May 18th to May 22nd! This international art fair showcases spectacular art from contemporary and historical art figures. Over sixty-five major galleries contribute work to this ambitious exhibition of talent and artistic endeavors. Last year's fair was sold out, so make sure you get your tickets soon!
Museums
New York City has some of the best museums in the world! Pick a time period and an art movement, and New York City has a museum devoted to it! Anything you want to see can be seen at these top rate art and history institutions. Top museums include:
The American Museum of Natural History – Famously seen in the film Night at the Museum, you will learn about history, science, and technology from this incredible institution!
The Museum of Modern Art – From Marina Ambromovic to Andy Warhol and van Gogh, this museum exhibits experimental and challenging art.
The Metropolitan Museum – The Met is perhaps most widely discussed for its annual Gala which draws celebrities and fashion enthusiasts for a benefit. But, even without the glamour of that event, this gorgeous building offers one of the greatest collections of eclectic art in the world.
High British Tea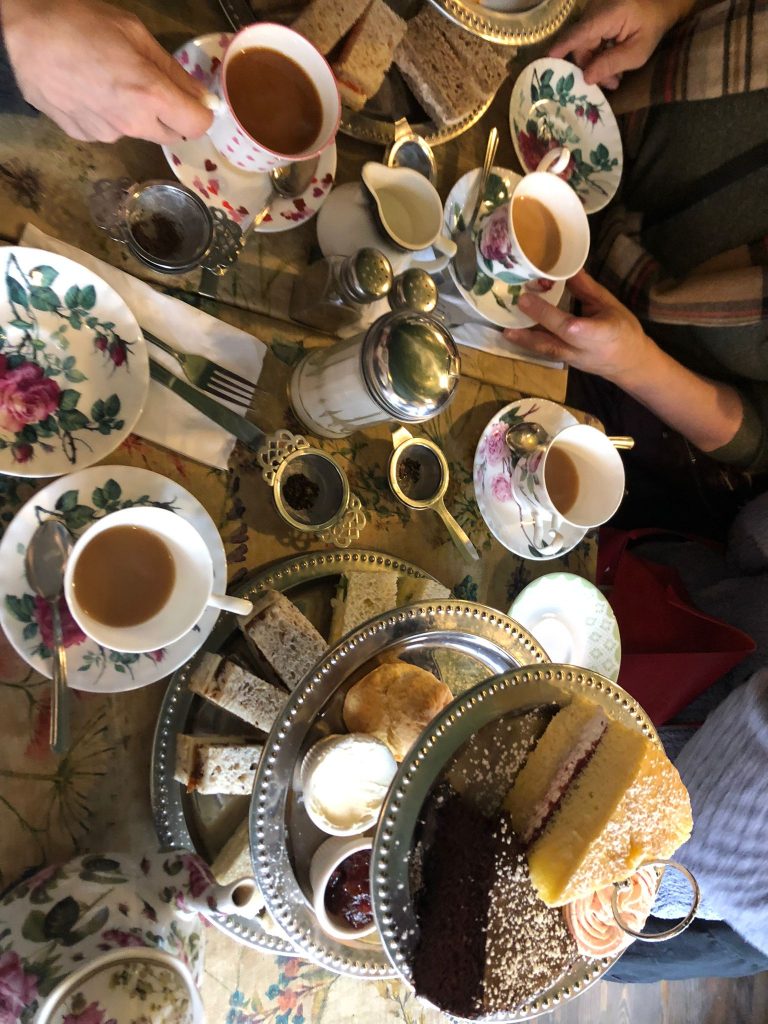 America is a melting pot, and New York City has been enriched by immigrants from around the globe! Located in Greenwich Village, one of the city's best hidden treasures is the tea shop Tea and Sympathy. Head in with a friend or group and experience an authentic British tea service. The adorable spot offers a wide variety of tea flavors for any pallet. With scones, finger sandwiches, and cakes, this is a guaranteed good time.
Theatre
When you think of New York City, you think of Broadway. After the hit theatre took due to Covid-19, actors and singers are overjoyed to be back entertaining audiences with as many as eight shows a week! Check out smash hit musicals and understated dramas. There is something for everyone to enjoy! Don't want to break the bank? Consider checking out a play or musical at a smaller venue off-Broadway. You might be one of the first to see the next big thing.
Bike Tours
Learn more about the history, architecture, and beauty of New York City with a guided bike tour! Spring offers perfect biking weather, and biking solo or with a group can be a great time. But a guided tour of the city with a professional, licensed tour guide gives you the inside scoop on the places people are drawn to. Check out Central Park, Harlem, the Brooklyn Bridge, and more!
Ready to book a rental or tour with Unlimited Biking? Check out our website here. Give us a call at 212-749-4444 for 10% off your booking! Questions? Email us at [email protected].